VIPS
Board of Directors
Meet the people who are helping make a difference in Kentucky and Indiana.
Our VIPS Board of Directors comes from a wide range of backgrounds to enable us to access a broad knowledge base.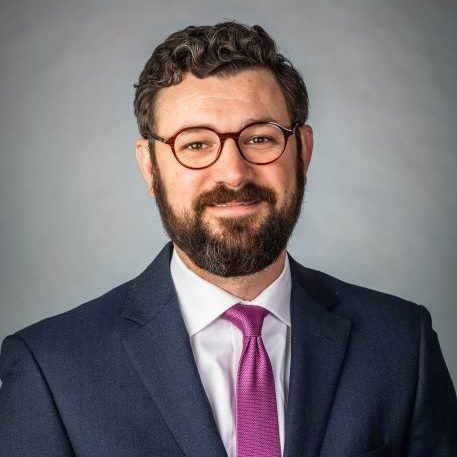 Wm. Nathan Holladay
President
Biography
Wm. Nathan Holladay is Vice President and Wealth Advisor at Old National Bank. Mr. Holladay serves as the primary point of contact for the delivery of many Wealth Management services to his clients. He works with a team of Old National Bank professionals to understand the client's complete financial picture and create customized solutions to help achieve their goals. Mr. Holladay holds an Associates Degree in Business Administration from Saint Catharine College, a Bachelors of Science degree in Business Management from Samford University and is an Accredited Wealth Management Advisor from the College of Financial Planning. Nathan is an active member of the community as he currently serves on the board of directors for Visually Impaired Preschool Services, the Louisville Theatrical Association (Louisville Broadway Series) and the Louisville chapter of the Samford University Alumni Board. Mr. Holladay is a 2021 honoree of Louisville Business First Forty under 40 and a graduate of the Leadership Louisville class of 2021. Nathan and his wife, Holly reside in Louisville Kentucky with their 12 year old twin children.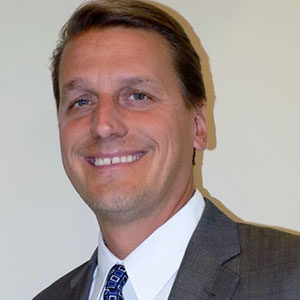 Mike Johnson
Vice President
Biography
Mike and his wife, Caroline, live in Louisville with their three children. Their youngest child, Michael Patrick, has multiple special needs including a visual impairment. Michael Patrick was in the first graduating class of the VIPS preschool in 2009. This experience combined with the family services that their family had received forged their commitment to the VIPS organization. Mike & Caroline have served on the VIPS Board of Directors since 2009. He began serving as the board's president in July of 2017. Mike continuously works to advance the mission of VIPS and advocate for the children and families that are affected by blindness and visual impairment.
Mike is the founder and President of Data Management Solutions in Louisville, KY. DMS offers custom software solutions to its customers in the automotive industry. Mike holds Bachelor of Science in Mechanical Engineering and Master of Business Administration degrees from the University of Louisville.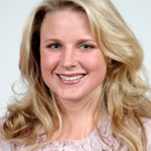 Biography
Taylor Gehring lives in Louisville with her husband, Ryan, and two young children. Her youngest child has a visual impairment, among other special needs. Taylor has worked for GE Appliances for 15 years, with a focus on sales. She attended Indiana University for undergraduate study, and University of Colorado for her post-graduate MBA. She is active in various volunteer groups at GEA, and also serves on the Emerging Tocqueville Leadership Committee for Metro United Way. Taylor is passionate about advocating for her son, who has multiple special needs. She was the keynote speaker for the VIPS gala in May of 2020, sharing Wells' story and the wonderful work that VIPS has done to contribute to his visual improvements, development and ability to thrive in a school setting.
John Anders retired from PNC Bank in 2018 as Executive Vice President Territory Executive after 30 years of service. Anders held positions in retail management, business development, credit underwriting and customer relationship management. Leadership roles within the US market place in commercial as well as small business banking was his primary focus over the past 18 years. Anders first joined the VIPS board in 1998 and is a past Board President.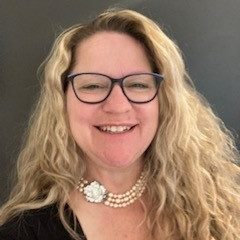 Jennifer Arington
Board Member
Biography

Jennifer Arington is a Customized Brokerage Service Manager for UPS Supply Chain Solutions. Jennifer has been with UPS for 32 years, majority of her career has been within US Imports and Customs Clearance.  She is currently the Executive Sponsor for UPS Brokerage Women's Leadership and Development Business Resource Group and a member of the UPS LGBTA Business Resource Group.
Jennifer joined the board in 2022 and is excited to help support VIPS mission.
Jennifer lives in Louisville with her husband Jay, they have three children who have all grown up and moved out- replaced with 2 pit bulls and a lab mix. Jennifer and Jay love traveling, camping and music festivals.
Aaron Benson
Board Member
Aaron Benson is the Plant Environmental Control Engineer at Ford Motor Company/Louisville Assembly Plant. As a Certified Hazardous Materials Manager, he ensures the day-to-day compliance and sustainability targets are met at LAP. Aaron received a Bachelor of Science in Geography with focus on Environmental Studies from Western KY University in 2000 and has held positions in consulting, service, and manufacturing. Aaron and his wife, Heather, have two sons that both attended VIPS as part of its sighted peer program.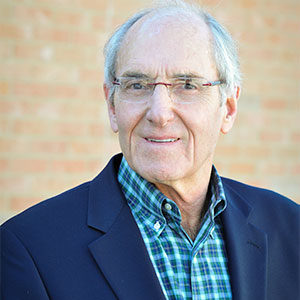 Biography
Dr. Jerry Bizer graduated from Indiana University School of Optometry in June of 1971. He practiced optometry in Indiana and Kentucky until retiring in 1998. During his career, Dr. Bizer's practice grew from one location in Clarksville, Indiana, into Dr. Bizer's VisionWorld which encompassed 19 locations in 4 of the surrounding states. Dr. Bizer's Visionworld employed 66 doctors and over 600 ancillary personnel. Concurrently, he formed a partnership and was the managing partner for an early franchisee of Papa John's Pizza, building 28 locations in the Cleveland market which employed an additional 500 staff members.
After he retired, Dr. Bizer became affiliated with VIPS in 1999, helping to escort it from a small but noble enterprise into the world-class educational facility for visually impaired babies & young children that it is today. In 2007 Dr. Bizer was the capital campaign chairman as well as the building chairman for VIPS' 10,000 sq.ft. addition which is now the home to Kids Town and all of the VIPS classrooms.
Jelisa Chatman
Board Member
Whether it's reporting the news, writing press releases, or speaking to the public, Jelisa has always had an unwavering commitment to assisting others using effective and accurate communication.
As Associate Public Relations Manager for Sazerac Company, Jelisa helps tell compelling and authentic stories that earn brand loyalty for the beverage company's award-winning brands.
Jelisa is a proud Western Kentucky Hilltopper. In late 2021, she earned her Master of Business Administration degree from Webster University.
Jelisa and her husband, Johnny, have lived in Louisville since 2017. Their two pit bull mixes, Baxter and Boone, make the rules around their home. A typical Saturday involves a morning hike at Jefferson Memorial Forest and beers from Holsopple Brewing.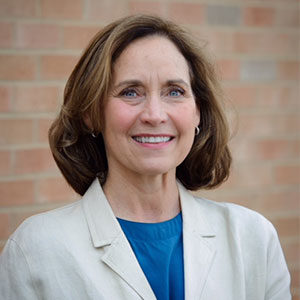 Terri Connolly
Board Member
Biography
Terri Connolly holds a Masters degree in Deaf-Blind/Multiple Disabilities Special Education from Boston College and Teacher of the Deaf-Blind certificate from Perkins School for the Blind. With over 30 years in the fields of early childhood education and developmental intervention as interventionist, consultant, instructor, trainer, program evaluator and engaged with many dear families (including VIPS), Ms. Connolly carries on her passion in retirement through her commitment to the Board.
Jena Fahlbush
Board Member
Biography
Jena Fahlbush is the Data & Outreach Specialist for the PATINS Project (Promoting Achievement through Technology INstruction for All Students). Ms. Fahlbush is a passionate advocate for creating accessibility. In her current role, she is charged with spreading awareness about Universal Design for Learning and student access to the curriculum throughout the state of Indiana. Ms. Fahlbush has a degree in Elementary Education from Indiana University.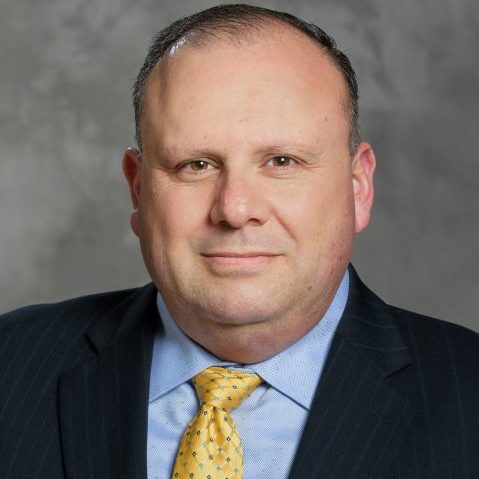 Alejandro Franco
Board Member
Family man, mentor, and Chief Information Officer of the American Printing House (APH), an organization dedicated to breaking down barriers to access for people with visual impairments, Alejandro Franco is a force of nature in the most pleasant of ways. Whether it's creating and managing brilliant technical strategies, watching a mentee develop new skills, or trying to replicate his mother's authentic Mexican recipes for his wife Miriam and his two college-age daughters, Alejandro is all in for all the right reasons. In addition to leading the transformation of APH's new AAA accessible website, he routinely transforms strategy into impactful solutions in order to help enhance APH's ability to break down barriers to accessibility wherever they arise.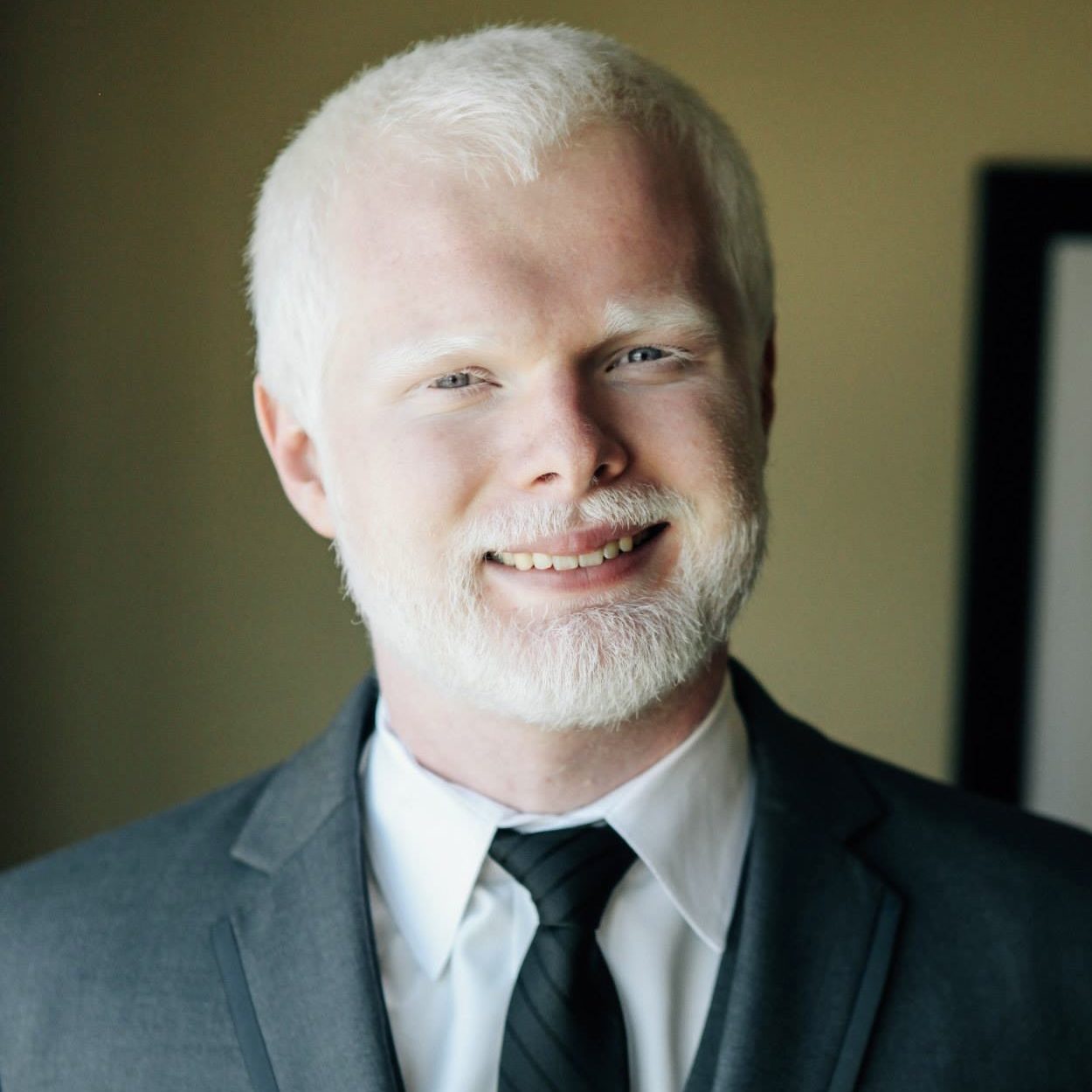 Paul Frazier
Board Member
Biography
Paul is a VIPS graduate who is a first-hand testimony of the importance of the services provided at VIPS. He is currently the Head of Sales at Cliff Cherry Machine Company. He is married with one son. He enjoys spending time with his family, playing golf, and is an avid University of Louisville fan.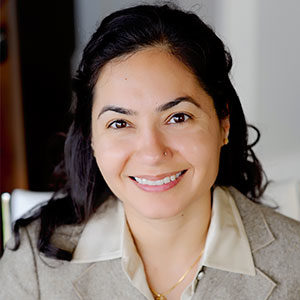 Dr. Ashima Gupta
Board Member
Biography
Dr. Ashima Gupta practices ophthalmology with her father and brother at Kumar Eye Institute in the south end of Louisville. She specializes in pediatric eye care and adult strabismus. After completing college at the University of Louisville, she moved to Washington, DC for medical school and to complete her training in ophthalmology at George Washington University. She is fellowship trained in pediatric ophthalmology from Northwestern in Chicago. She returned to Louisville in 2013 after spending an additional 7 years as director of Pediatric Ophthalmology and Adult Strabismus at the State University of New York at Downstate. She shares a board seat with her husband, Paresh Gupta. They have twin daughters, Anya and Anisa. She was introduced to VIPS shortly after her move and is honored to be a part of this life-changing organization.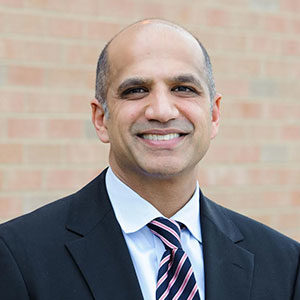 Biography
Paresh Gupta is a research pharmacist that has worked in the pharmaceutical industry for the past twenty plus years. He received his doctorate in pharmacy at Rutgers University with a focus on pharmacokinetics and renal medicine. He first worked in Research and Development at Abbott Laboratories working on various medicinal formulations. Since then he has moved onto Regulatory Affairs working as a liaison for the pharma company and communicating directly with the FDA in getting drugs through the approval process, and insuring product quality and compliance with government standards. In his free time, he enjoys tennis, exercising, and spending quality time with his family and friends. Paresh shares a board seat with his wife, Ashima, and has enjoyed the experience and contributing to such a worthy cause.
Arvetta Jideonwo
Board Member
Biography
Arvetta L. Jideonwo has a distinguished history of leading and organizing high-performing teams to develop relationships and secure individual gifts and grants to support and advance organizational growth. Jideonwo has worked with nationally recognized organizations and has extensive executive-level experience in non-profit management, fundraising, and grant development. In recent years, she has secured more than $40 million dollars in individual and corporate gifts and public/private grant funds while presenting and publishing on the topics of fundraising, grant development, and non-profit and business management on a statewide, regional, and national level.
Emily Krauser
Board Member
Biography
Emily Krauser is the Director of Community Programs for the Indiana Housing and Community Development Authority. In her position she oversees the state's poverty alleviation funding, working with a network of Community Action Agencies and others to provide community services, energy assistance, individual development accounts, and home weatherization. She holds a Master's Degree from the Indiana University Lilly Family School of Philanthropy.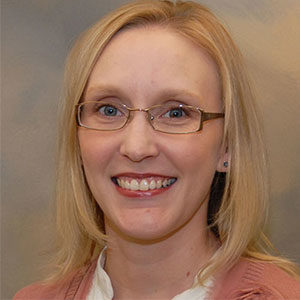 Donna Brostek Lee
Board Member
Biography
Dr. Donna Brostek Lee is a Clinical Associate Professor in the Department of Early Childhood, Special Education, and Counselor Education at the University of Kentucky (UK). She oversees the Visual Impairment Program and has a background as a Teacher of the Visually Impaired and Orientation and Mobility (O&M) Specialist. Dr. Lee received her bachelor's and master's degrees from Western Michigan University, followed by her doctoral degree from the University of Louisville.
Dr. Lee is deeply committed to improving educational services for children who are blind and visually impaired in Kentucky. She established the Teacher Preparation Program in Visual Impairments, which began at UK in 2013, and the O&M program in 2020. While working on her doctoral degree, Dr. Lee worked as an early interventionist for VIPS. She is proud to continue to support VIPS' mission as a past Central Kentucky VIPS board member and current board member.
Dr. Lee has been happily married to her husband, Brian, since 2008. Their son, Charlie, was born in 2013, and most recently Benny (a Beagle/Blue Heeler pandemic pup) joined the family in November of 2020.

Loren Prizant
Board Member
Loren Prizant lives in Louisville with his wife, Jane, and two children.  While just joining the board in July 2023, Loren is excited to help support VIPS's mission.  Being a third-generation board member, as his grandmother Maud Fliegelman was a founding board member and first President of the Board of VIPS, Loren is well acquainted with VIPS and its facilities.  Loren graduated with his Bachelor of Arts from Boston University and his Juris Doctor from the University of Louisville Brandeis School of Law.  Loren is an active member of the community as he currently serves on the Louisville Bar Foundation Board, Project Friendship Board, and on the host committee of The Legal Aid Society's annual fundraiser.
Loren works as an in-house corporate counsel for Manna, Inc., Manna Capital Partners, and Ebony and JET Magazines.  When not at work, Loren enjoys spending time with his family, cheering on the UofL Cardinals, managing his short-term-rental units built out of shipping containers, and drinking craft beer.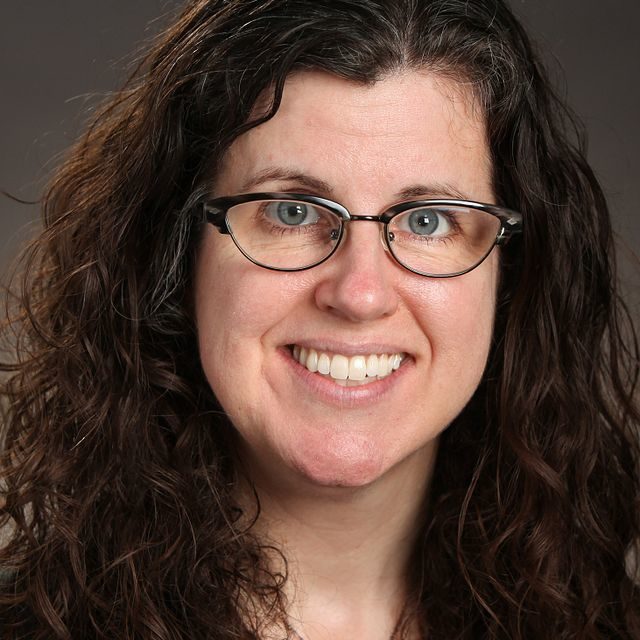 Melissa Rice
Melissa Rice is an assistant professor on faculty at Cincinnati Children's Hospital Medical Center (CCHMC). She graduated from Indiana University School of Optometry in 1999 and completed a residency in pediatric optometry and binocular vision at The New England College of Optometry the following year. She is the pediatric optometry residency director and serves as the medical director for the CCHMC Clear Clinic providing care for children with cerebral visual impairment (CVI) and cerebral palsy. Her research interests include CVI, myopia, amblyopia, and strabismus.
Founding and Honorary Board Members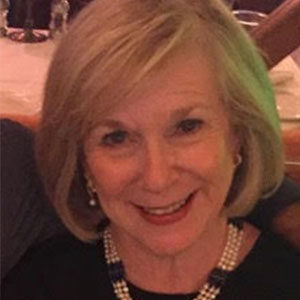 Sharon Bensinger
Founding Board Member
Biography
Sharon is the Founder of VIPS, and served as Executive Director from 1985 until retiring in 2009. Prior to VIPS, Sharon worked in the Research Department in the area of Early Childhood Blindness at the American Printing House for the Blind in Louisville. Sharon received her bachelor's and master's degrees from the University of Louisville. She is married, with 4 children, and 4 grandchildren. Now that she is retired, if she isn't volunteering, she and her husband love traveling the US and abroad.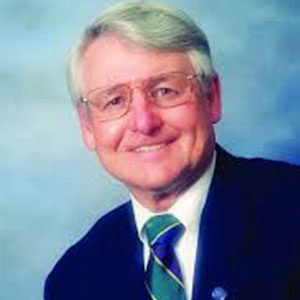 Glen E. Stuckel
Honorary Board Member
Biography
Glen Stuckel is the representative to the VIPS Board from Kosair Charities. He is an award-winning Builder/Remodeler with over 40 years experience and winner of numerous awards from the local, state, and national home building industry. He has received countless awards over the span of his career including a Lifetime Achievement Award, and his most coveted award is as an "Honored Graduate of Washington University, St. Louis School of Engineering".  Mr. Stuckel also serves as the Louisville Metro Councilman from the 17th District and resides in Indian Springs.