VIPS Indiana
Community Council Members
Meet the people who are helping make a difference in Indiana.
Our Indiana Community Council comes from a wide range of backgrounds to enable us to access a broad knowledge base.
Indiana Community Council Members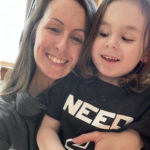 Sandra Biddle
Board Member
Biography
Sandra Biddle is a Millwork Design Specialist at Home Depot. Her advocacy for children with visual impairment has been ignited by the successes her son Reese has achieved with the help of his VIPS therapists. Sandra is a passionate advocate for ensuring that public schools provide appropriate educational services for children with visual impairments.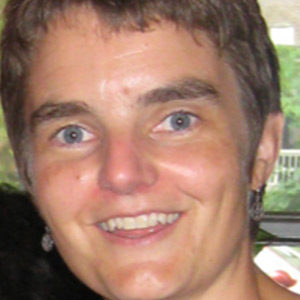 Dr. T. Rowan Candy
Council Member
Biography
Dr. T. Rowan Candy is a Professor of Optometry and Vision Science at Indiana University. Her research lab has been funded by the National Institutes of Health for the past 15 years to deepen our understanding of the development of the visual system during infancy and early childhood. Her work is at the intersection of optics, neuroscience and clinical care. She also teaches optometry students to work with pediatric patients. Dr. Candy received her degree in Optometry from the University of Wales and her Ph.D. in Vision Science from the University of California, Berkeley. She has been serving on the VIPS Board since 2011.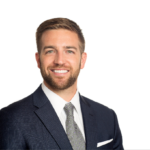 J.B. Curry
Council Member
Biography
J.B. Curry joined TWG in 2014 and serves as President of TWG Development, responsible for the leadership, management, operation, and strategic direction of three divisions within Development: LIHTC, Market Rate, and Acquisitions.
J.B. graduated from Indiana University – Kelley School of Business in 2010 with a B.S. in Finance and minor in Political Science, and earned his J.D. from Indiana University – McKinney School of Law in 2013, where he served on the Indiana Health Law Review, Dean's Tutorial Society, and founded the Volunteer Income Tax Assistance Program.
He serves on Stadium Village Business Association's Development Committee in Indianapolis' Southside neighborhood and is a Corporate Work Study Mentor with Providence Cristo Rey High School. He enjoys skiing, golf, running and travel with his wife.

Julia Doffin
Council Member
Biography
Julia Doffin is an Assurance Manager for MCM CPAs & Advisors LLP. She provides assurance services to the multi-family housing real estate industry including HUD and Rural Development programs. She also provides services to various types of not-for-profit entities including membership and religious organizations. Julia is a CPA, and a member of the Indiana CPA Society and AICPA. She holds a Bachelor's Degree from Ball State University. Julia is married with two sons (Liam and Zander) and lives in Carmel, Indiana.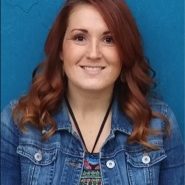 Jena Fahlbush
Council Member
Biography
Jena Fahlbush is the Data & Outreach Specialist for the PATINS Project (Promoting Achievement through Technology INstruction for All Students). Ms. Fahlbush is a passionate advocate for creating accessibility. In her current role, she is charged with spreading awareness about Universal Design for Learning and student access to the curriculum throughout the state of Indiana. Ms. Fahlbush has a degree in Elementary Education from Indiana University. 
Arvetta Jideonwo
Council Member
Biography

Arvetta L. Jideonwo has a distinguished history of leading and organizing high-performing teams to develop relationships and secure individual gifts and grants to support and advance organizational growth. Jideonwo has worked with nationally recognized organizations and has extensive executive-level experience in non-profit management, fundraising, and grant development. In recent years, she has secured more than $40 million dollars in individual and corporate gifts and public/private grant funds while presenting and publishing on the topics of fundraising, grant development, and non-profit and business management on a statewide, regional, and national level.

Emily Krauser
Council Member
Biography
Emily Krauser is the Director of Community Programs for the Indiana Housing and Community Development Authority. In her position she oversees the state's poverty alleviation funding, working with a network of Community Action Agencies and others to provide community services, energy assistance, individual development accounts, and home weatherization. She holds a Master's Degree from the Indiana University Lilly Family School of Philanthropy.
Brian Madison
Council Member
Biography
Brian Madison is the Director for the Department of Business & Neighborhood Services at the City of Indianapolis. Mr. Madison is a community and economic development professional. His background is in real estate development, economic development, and real estate law. Mr. Madison has successfully used public and private funds to redevelop neighborhoods, attract new businesses and create jobs in some of the most challenged neighborhoods in Indianapolis. He was previously the Director of Development for the Indianapolis Housing Agency. He also served as the Director of Real Estate for Near East Area Renewal during the redevelopment of St. Clair Place as part of the Super Bowl Legacy Project.
Mr. Madison has a Doctor of Jurisprudence from Indiana University's Robert H. McKinney School of Law and a Bachelor of Arts from DePauw University.
Laurie Roselle
Council Member
Biography
Laurie Roselle is the past president of Delta Gamma Fraternity and is an experienced fundraiser. She is the past Director of Legal Services for Clifford Chance in NYC and served as the president of Liniger Corp. She works with the Indianapolis Delta Gamma alumnae chapter to provide support and volunteers for VIPS Indiana events as they model the DG motto to "Do Good" and assist with the visually impaired. 
Brad Sugarman
Council Member
Biography
Brad Sugarman is Partner and Chair of Environmental Law at Bose, McKinney and Evans Law Firm. Mr. Sugarman is an experienced litigator in both state and federal court. He received his Doctor of Law Degree from the Vermont Law School.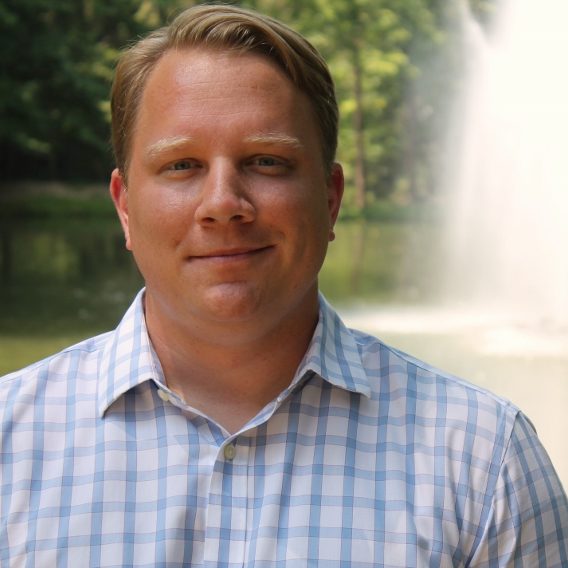 John Wykes
Council Member
Biography
John Wykes is an Account Manager for Republic National Distribution Company. He works with Kroger to implement pricing and programming throughout the State of Indiana. Mr. Wykes is a veteran of the U.S. Navy and a graduate of the Kelley School of Business IUPUI with a Bachelors in Finance.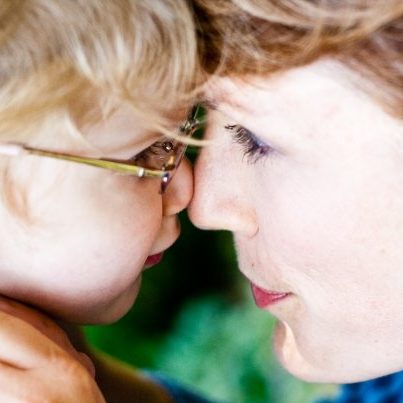 Biography
Rebecca Davis is one of the co-founders of VIPS Indiana. Her passion stems from driving her daughter from Bloomington, IN to Louisville, KY every day for critical vision impairment services. Realizing this gap in early intervention for Hoosier children, Ms. Davis successfully advocated for Visually Impaired Preschool Services to expand beyond Kentucky. She now lobbies on behalf of children in Washington, D.C.