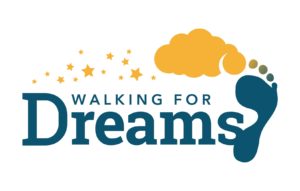 Join us virtually OR in-person! Either way, we need your help!
Get those walking shoes on!
Join VIPS Indiana for the Walking for Dreams Family & Pet Walk on Sunday, May 23, 2021! All funds raised through the event will help VIPS continue to provide critical early intervention services to Indiana's babies and toddlers who are blind or visually impaired and comprehensive support to their families. This event will be virtual AND in-person so that you can participate however is most comfortable and safe for your family!
How can you help?
You may do ALL of the following by going to www.walkingfordreams.org whether participating in-person or virtually!
Sign up to walk, start a team or join a team! By signing up, you are committing to walk--on the canal with us, or in your own neighborhood, at a park, or wherever you choose! You can virtually participate from anywhere and we all need some fresh air so sign up! Then what? Start raising money! Set a goal amount and start asking family, friends, co-workers, neighbors, or strangers to donate on your behalf.  They can donate through the WFD website or if it's easier to create a Facebook fundraiser--that works, too.
Make a general donation. We get it. Not everyone will want to attend this fundraiser or participate virtually but making a donation will make an impact. Every dollar counts!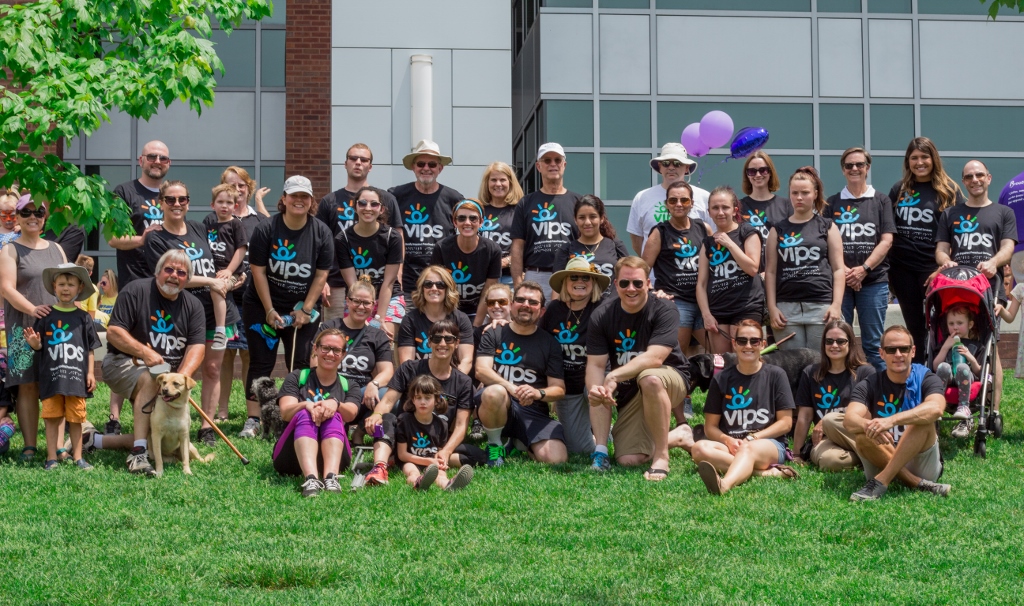 In-person participation
Please register online prior to the event to minimize gathering at the check-in table. Register at www.walkingfordreams.org.
The walk kicks off at the White River Canal near the former Buggs Temple in downtown Indianapolis.  (337 West 11 Street between Meridian and Dr. Martin Luther King Drive) You can even bring your dog!
Check-in will be from 1:30 PM to 2 PM. VIPS is the first organization taking off from the starting line, so we will begin walking promptly at 2 PM.
To ensure everyone's safety, masks will be passed out to all walkers, hand sanitizing stations will be present, and start times for participating nonprofits will be delayed by six minutes to space out walkers along the canal. Fortunately, VIPS will be the first to start. We ask you to help us protect others by social distancing at a minimum of 6-feet during the walk.
Virtual participation
Register at www.walkingfordreams.org.
To join the walk virtually, you can watch the VIPS Facebook live stream that will begin promptly at 2 PM. We will be live-streaming the walk from the White River Canal in downtown Indianapolis. We'd love for you to join us virtually to say where you are walking or why you are walking on behalf of VIPS, you can tell your story as a parent of a VIPS child, or even just say hi!  Let's connect.
Be sure to take pictures of you and your family and friends walking wherever you choose to participate; whether in your neighborhood, an outdoor path, or on your treadmill. Post it and tag VIPS and use #VIPSWFD2021 so we can see ALL the walkers supporting Indiana's youngest children with blindness/low vision!
If you cannot join us at 2 PM on May 23, you may walk whenever you are able! The walk is typically about 45 minutes or just under a couple of miles. Still, remember to tag VIPS in your photos with #VIPSWFD2021 no matter what day you walk so you are counted towards our total walkers for the event!
Walking for Dreams
Family & Pet Walk
Sunday, May 23, 2021
---
1:00 – 1:45 Registration Begins
1:45 – 2:00 Greetings and Announcements
2:00 – 3:00 Family Walk Starts
3:00 – 3:30 Raffle Prizes Awarded
Register or make a donation today!
Start or join a team, register as an individual, family or group or make a donation to support VIPS today!
Do you know of a local business that may be interested in sponsoring VIPS? Please contact Meredith Howell for more information.
HYDRATION STATION SPONSORS