A Different Way of Learning
VIPS believes that children with visual impairments are children first and need the same types of experiences as their sighted peers. However, these children have to gather information about the world in different ways. Certified teachers from VIPS who specialize in early childhood education can show these children how to use their remaining vision and other senses to learn about their world. Parents and caregivers also learn about their child's diagnosis, are provided with tools for teaching at home, and gain a better understanding on how to advocate for their child.
VIPS is a nonprofit agency in Kentucky and Indiana that is dedicated to meeting the specialized educational needs of visually impaired babies, toddlers, preschoolers, and their families. There are still many unmet needs, especially in rural areas where families frequently lack the resources for obtaining information and services to help their children. VIPS is committed to securing the resources to sustain our current programming as well as meet these unmet needs. A donation to VIPS is an investment in the futures of these children with very specialized needs. We can't do what we do without individuals like you.
How do we use your donation?
Grants, fundraising, and private donors allow us to provide specialized services to the children we serve as well as our operating expenses, so you can give knowing your donation will directly impact the life of a child with visual impairment.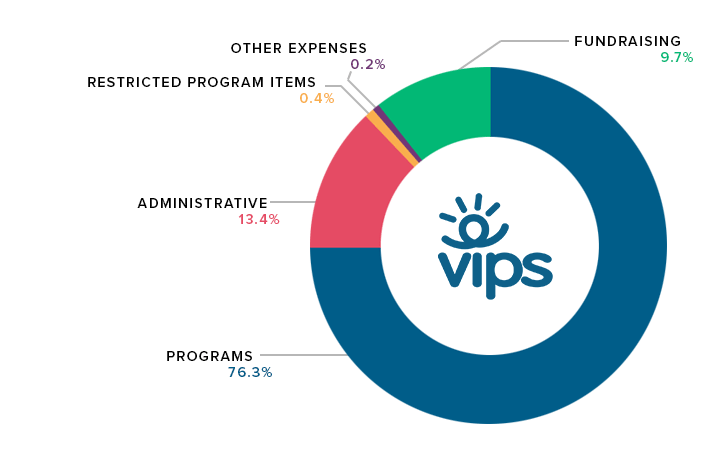 Leave a Lasting Legacy
Donors may become a VIPS legacy member by providing a gift through, but not limited to the following:
Endowment Gift
Bequest
Charitable Annuity
Trust
Life Estate Gift
Insurance
Buy a Sensory Garden Brick
These bricks will be laid in our Sensory Garden. They can be inscribed with up to four lines of commemoration for that special loved one.
Register. Shop. Swipe.
Donate to VIPS.
Kroger is committed to helping our communities grow and prosper. Year after year, local schools, churches and other nonprofit organizations will earn millions of dollars through Kroger Community Rewards.
Kroger Community Rewards makes fund-raising easy..all you have to do is shop at Kroger and swipe your Plus Card!
Supporting VIPS has never been easier–just shop at Kroger and scan your Plus Card! Here's how to enroll:
Sign in to your online account or create one if you do not already have an online account.
After you login or create an account, find and select our organization and click "Save".
You'll start earning rewards for our organization right away on qualifying purchases made using your Kroger Plus Card!  Learn more at https://www.kroger.com/account/enrollCommunityRewardsNow and thank you for your support.
* Remember, you will need to re-enroll August of every year.
Support VIPS when you Shop at Amazon
Shop at AmazonSmile to support VIPS and our programs every time you buy. It's the same Amazon you know–same products, same prices–and 0.5% of each purchase price is donated to Visually Impaired Preschool Services.
To support VIPS when you shop at Amazon use the following two ways to begin:
1. Create a bookmark
Drag this box to your bookmarks or favorites bar to create a shortcut to smile.amazon.com.