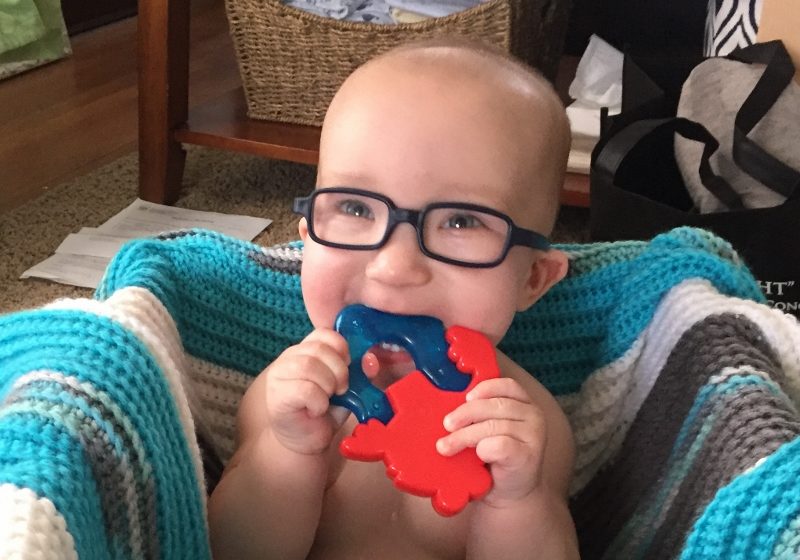 VIPS Louisville
available
VIPS Central Kentucky
available
Home is Where Learning Begins
At VIPS, we believe the home is a child's first learning environment and the parent is a child's best teacher. Without vision, your child will need to gather information about the world in different ways. VIPS will teach your child how to utilize the remaining sight he or she has and will empower your child to function maximally in the sighted world by using other senses.  We are here to help your child reach his or her highest potential. The core value of our agency is to provide "best practice" vision-specific early intervention to enable children with blindness/low vision to maximize their skills for development, academics and, most importantly, life. The only way to do that is to equip you, the parents and caregivers, with knowledge and resources by highly trained teachers and interventionists so you can continue to teach your child in your own home long after a VIPS home visit is over.
Empowering Parents
You are facing a learning curve when it comes to parenting your child who has blindness/low vision.  It may not come naturally for you to know how to teach your child and that's normal.  Parenting a child with blindness is often a challenging task for typically sighted parents.  VIPS is here to help as our intervention strategies are not just for your child--they are for you too.  We want to make sure you are equipped with knowledge, vision-specific educational materials, and resources as well as a comprehensive support system. Our highly experienced teachers and interventionists will assist you in acquiring the skills and insight necessary to help you bond with and teach your child. More importantly, we can show you that your child can and will learn, just in a different way.  A VIPS teacher or interventionist can open up a whole new world of hope and possibility for your child with blindness/low vision and your entire family.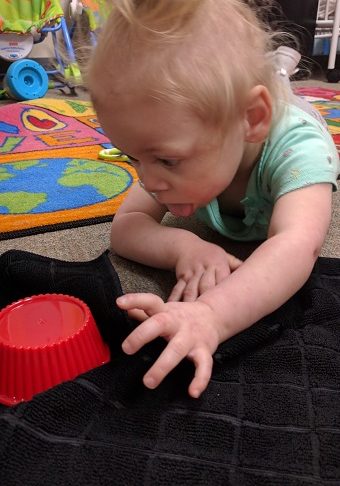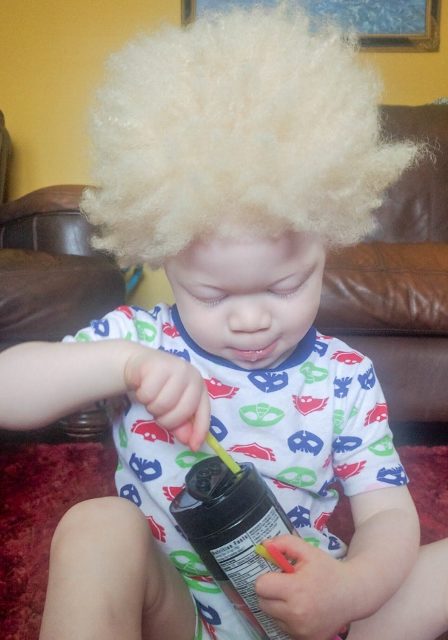 Experience is Essential
VIPS hires teachers and interventionists who understand how vision loss impacts how your child will learn. Our highly trained providers are constantly thinking of innovative ways you as a parent can teach your child through items and materials that are in your very own home. For example, a child with blindness/low vision can't learn about a tree through a picture in a book. Your child must feel it in order to understand what it is. A VIPS provider may take your child outside to touch a tree and then use words that your child can associate with that tree. The provider may then take a piece of tree bark and put it into an "Experience Book" so that your child can correlate the feeling of the tree with the words.  By providing meaningful language that is associated with objects, your child will have a better understanding of words, objects, and concepts.  We want to help narrow the development gap with your child's sighted peers as your child enters school. Our goal is to give your child the opportunity to become better prepared for preschool or kindergarten because of the various teaching techniques VIPS implements within the natural environment.
We provide early intervention services for all of Kentucky and Indiana!
VIPS provides early intervention services to Kentucky and Indiana's youngest children with blindness and low vision. Services include evaluations, in-home visits, and access to resources that help parents and caregivers better understand and support their child with visual impairment. Contact us to learn more about how you can take advantage of the many programs and services that are offered throughout the year.
Would you like to speak with someone directly?
Give us a call at (888) 636-8477.
Want to learn more?
Contact the VIPS office for more information!