About VIPS Indiana
VIPS Indiana was a grassroots effort led by a mother of a child who was legally blind and a Teacher of Blind/Low Vision.  These two knew the landscape for Indiana's youngest children with blindness/low vision needed to change and their drive to help these children and their families motivated them to try to bring the VIPS mission to Indiana.  With the backing of the VIPS Board of Directors and the VIPS Executive Director, this mother and teacher began providing services on August 1, 2011.  VIPS Indiana started with eight children and the agency has grown exponentially over the past seven years.  We now have a network of teachers, interventionists and Orientation and Mobility Specialists throughout the state that provides vision-specific early intervention services to children birth to three.  We are proud of all that we've accomplished, but we have more work to do as there are more children who need the specialized services we can offer.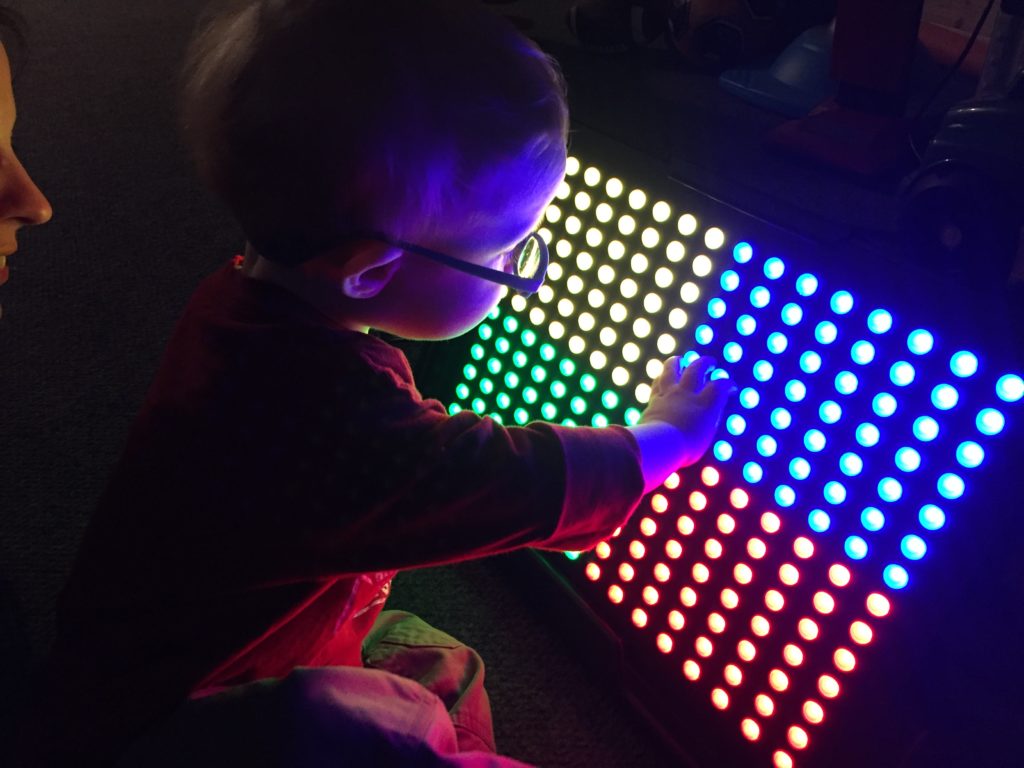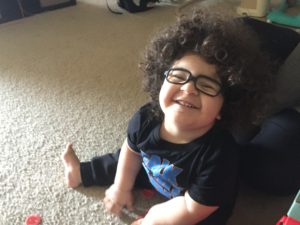 Have a Question?
Contact the VIPS Indiana office for more information!
We will be making a MAJOR announcement at half-time, so please join us for this special event!
VIPS Night with the Indiana Fever!
VIPS Indiana and the Indiana Fever have teamed up to help Indiana's babies and toddlers with blindness/low vision! Please join us at Bankers Life Fieldhouse in downtown Indianapolis on Saturday, August 18th for a great day of camaraderie and basketball, as Kelsey Mitchell and the Indiana Fever take on the Chicago Sky. VIPS Indiana will receive a portion of ticket sales offered through this promotion with the Indiana Fever.  In addition, you will receive these exclusive perks with your "VIPS" ticket:
Exclusive access to the training court before the game
Free hot dog, chips and a drink
Free Indiana Fever drawstring bag
And much more!!
How can VIPS help your child?
We empower a young child with blindness or low vision to navigate their world and gain independence.
Featured Grantor for VIPS Indiana
Nina Mason Pulliam Charitable Trust
VIPS Indiana recently hired Teacher of Blind/Low Vision, Amy Nichols, thanks to the extremely generous funding from the Nina Mason Pulliam Charitable Trust. The NMPCT awarded VIPS Indiana with a two-year grant which will allow Amy to serve children with blindness/low vision and their families in Marion County. We couldn't be more grateful for this community partnership. Thank you NMPCT for seeing the value in the critical services we are providing to these children and their families!
Manila folders
White computer paper
"Glasses" Board Book on Amazon
Jingle bells
Mylar material
Baby wipes
Vinyl
Red or yellow slinkies
Paper plates and napkins
Snacks for events
Grocery store gift cards for family events
Why is early intervention so critically important?
DID YOU KNOW?
90% of what a child learns
is through their vision.
85% of the foundation of learning happens the first 5 years of their life.
Your donation directly impacts the life of children who are blind or visually impaired in Kentucky and Indiana.