About VIPS Indiana
VIPS Indiana was a grassroots effort led by a mother of a child who was legally blind and a Teacher of Blind/Low Vision.  These two knew the landscape for Indiana's youngest children with blindness/low vision needed to change and their drive to help these children and their families motivated them to try to bring the VIPS mission to Indiana.  With the backing of the VIPS Board of Directors and the VIPS Executive Director, this mother and teacher began providing services on August 1, 2011.  VIPS Indiana started with eight children and the agency has grown exponentially over the past seven years.  We now have a network of teachers, interventionists and Orientation and Mobility Specialists throughout the state that provides vision-specific early intervention services to children birth to three.  We are proud of all that we've accomplished, but we have more work to do as there are more children who need the specialized services we can offer.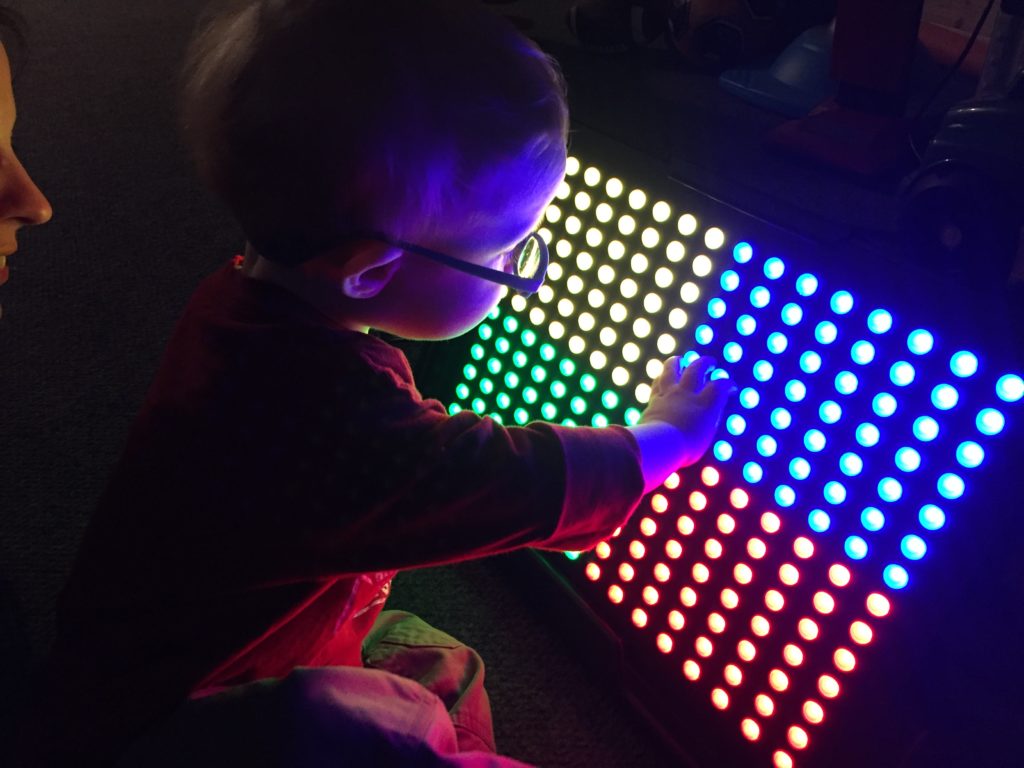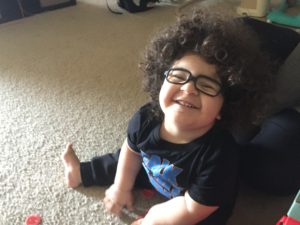 Have a Question?
Contact the VIPS Indiana office for more information!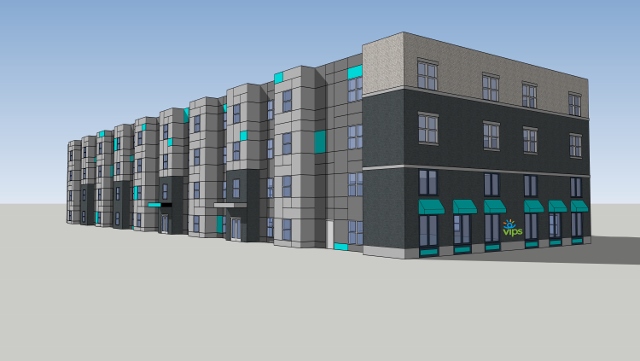 Why does VIPS Indiana need a facility?
The VIPS Family Resource Center will focus on being a hub for parents to receive resources, expanding our current office space for our growing staff, being a place for VIPS children to receive therapy onsite, providing plenty of space for meetings and storage, and ultimately serving more children with vision loss in Indiana. The new VIPS Indiana facility will also allow for us to grow our lending library of technology and materials.
Overall, the new facility will ensure that our mission is spread across Indiana. There are almost 1,800 children under the age of five in Indiana who have vision disabilities that cannot be correct by glasses/contacts.
VIPS is currently only serving 1⁄4 of Indiana youngest children with blindness/low vision. Our goal is to make sure that in the next five years we serve 1/2 the children in Indiana under the age of three with best practice, vision-specific intervention so they can go on to reach their highest potential.
Are you interested in learning more about how you can be involved with making our Family Resource Center a reality?
Please contact Regional Director, Meredith Howell, at

(888) 824-2197

or mhowell@vips.org.
How can VIPS help your child?
We empower a young child with blindness or low vision to navigate their world and gain independence.
Featured Grantor for VIPS Indiana
Hoover Family Foundation
VIPS is excited to have won grant funding from the Hoover Family Foundation for the very first time in 2018.  The Hoover Family Foundation believes in improving an individual's capabilities and partnering with VIPS is an opportunity to do just that.  VIPS is grateful the Hoover Family Foundation recognizes the importance of improving the lives of Indiana's youngest children who are blind or visually impaired. Thank you, Hoover Family Foundation!
Manila folders
White computer paper
"Glasses" Board Book on Amazon
Jingle bells
Mylar material
Baby wipes
Vinyl
Red or yellow slinkies
Paper plates and napkins
Snacks for events
Grocery store gift cards for family events
We provide early intervention services for all of Kentucky and Indiana!
VIPS provides early intervention services to Kentucky and Indiana's youngest children with blindness and low vision. Services include evaluations, in-home visits, and access to resources that help parents and caregivers better understand and support their child with visual impairment. Contact us to learn more about how you can take advantage of the many programs and services that are offered throughout the year.
Would you like to speak with someone directly?
Give us a call at (888) 636-8477.
Want to learn more?
Contact the VIPS office for more information!