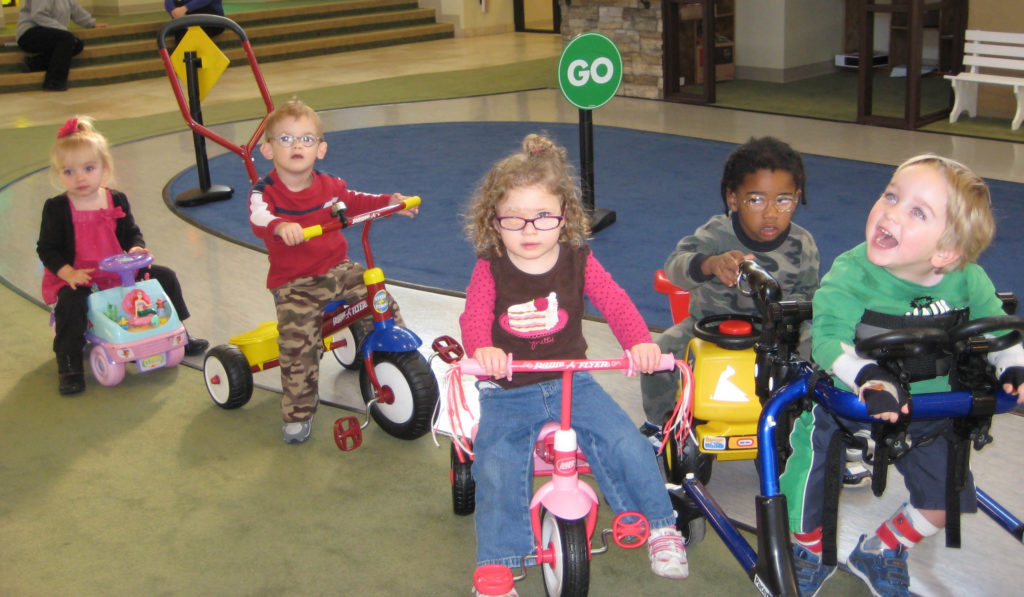 VIPS Louisville
available
VIPS Central Kentucky
not available
VIPS Indiana
not available
Preparing for Preschool
A program specifically designed for 2-year olds, your child will work on preschool readiness to help ease the transition to a daily school routine.  Each day consists of some or all of the following:
Social skills

Classroom routines

Circle time

Story time

Center time

Music Therapy

Outdoor play

Sharing

Turn taking
Tuition Rates
Two-Day 2's Program
Option 1
Monday and Tuesday
9:00 am - 12:00 pm
Option 2
Wednesday and Thursday
9:00 am - 12:00 pm
Two-Day 2's does allow for a limited number of Community Peers. No VIPS child or family will be denied services based on income.
We provide early intervention services for all of Kentucky and Indiana!
VIPS provides early intervention services to Kentucky and Indiana's youngest children with blindness and low vision. Services include evaluations, in-home visits, and access to resources that help parents and caregivers better understand and support their child with visual impairment. Contact us to learn more about how you can take advantage of the many programs and services that are offered throughout the year.
Would you like to speak with someone directly?
Give us a call at (888) 636-8477.
Want to learn more?
Contact the VIPS office for more information!