About VIPS Louisville
Before 1985, children who were blind/visually impaired in Kentucky & Southern Indiana had no access to early intervention services for their vision-specific needs. That all changed when a group of concerned citizens, lead by Sharon Bensinger, formed the idea to start VIPS. Mrs. Bensinger had no personal connection to anyone who was blind, other than being employed by American Printing House for the Blind Research Department. However, it was in that job that she took countless numbers of phone calls from desperate parents looking for services for their blind child.
With $20,000 in startup grants from WHAS Crusade for Children and Metro United Way, VIPS was born! Mrs. Bensinger was the first employee and began with a caseload of 14 families. Since that time, VIPS has grown into an impactful agency, serving approximately 500 families a year across two states, with office locations in Louisville, Lexington, and Indianapolis. VIPS Louisville operates Kentucky's only full-time preschool for children with visual impairments, a nationally accredited program and Jefferson County, KY's first five-star rated child care facility.
Have a Question?
Contact the VIPS Louisville office for more information!
Featured Grantor for VIPS Louisville
Karston A. & Ethelyn O. Osmondson Charitable Fund
Farris and Helen Dixon are the stewards of the Karston A. & Ethelyn O. Osmondson Charitable Fund.  Mr. Dixon is the Osmondson's nephew (Ethelyn & Farris' mother were sisters).  The Osmondsons, immigrants born in 1904, lived in Portland (West L'ville) and started a business together at 4th & Winkler.  Carson walked to work every day, about 10 miles.  The Osmondsons had no children, treating Farris as if he were their own.  Ethelyn passed away in 1993 at age 89; Karson passed away in 1999 at 94.  They were self-made millionaires who left a tremendous legacy.  Janice Dixon Braun, the Dixon's daughter, who passed away in 2010 was the impetus to her parents and the Osmondson Fund's relationship with VIPS.
Since 2005, the Osmondson Fund has donated $506,648 to VIPS to support various Louisville and Lexington programs.
Paper towels
Card stock in all colors
Vinyl or Non-Latex disposable gloves
Baby wipes
Batteries (all sizes)
Velcro
Dixie cups
Washable finger paint (especially white)
Easel paper (12x18) Why is early intervention so critically important?
DID YOU KNOW?
90% of what a child learns
is through their vision.
85% of the foundation of learning happens the first 5 years of their life.
Your donation directly impacts the life of children who are blind or visually impaired in Kentucky and Indiana.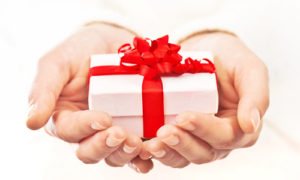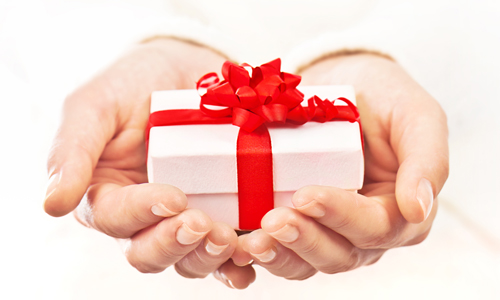 Paige Maynard Teacher of the Visually Impaired and Developmental Interventionist | VIPS Louisville All young children thrive in the context of routines. Routines are essential for enabling the child to fully participate in activities. However, during the holiday season, the craziness of celebrations can really disrupt those essential routines that help your child to function…
Read More