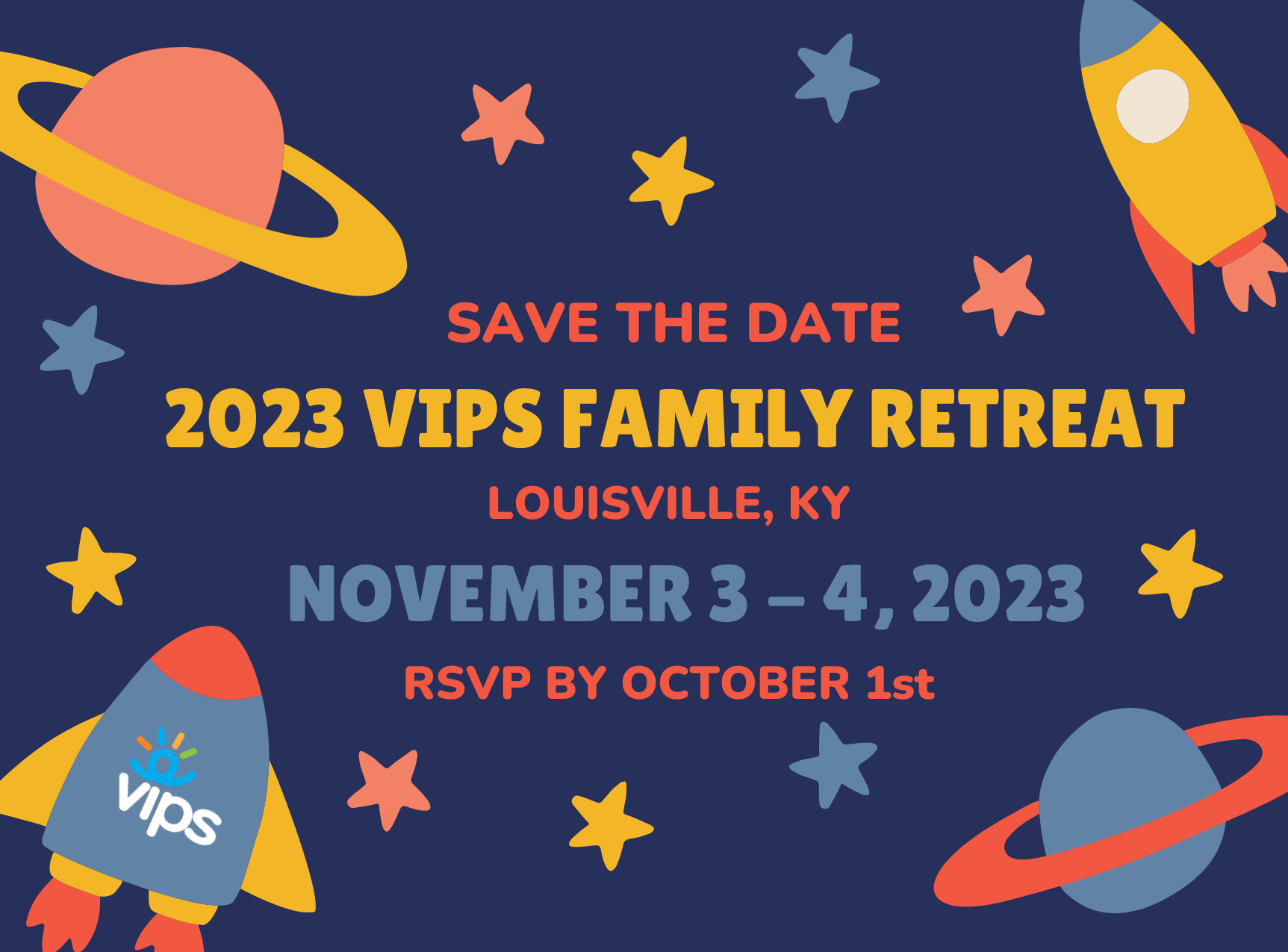 We hope to see your family this November!
Save the Date to attend the 2023 VIPS Family Retreat & Conference on November 3-4, 2023.
Join us Friday evening for a dessert social for the entire family at VIPS.  On Saturday, the kids will go to Kid's Camp with our trained VIPS team. While the kids are at Kid's Camp they will participate in a lesson, make fun crafts, and enjoy meals and snacks! Kid's Camp will be held at the VIPS Louisville Kids Town in the preschool classrooms.
The adults will be across the street at Sullivan University – Residence Hall. We will provide lunch and dinner. You will hear from adults with a visual impairment as well as have time to celebrate your child and plan for the future. We also have a few surprises along the way!
We hope you can join us for this very special weekend!