News
Learn more about VIPS and what we are doing.
Recent News and Educational Posts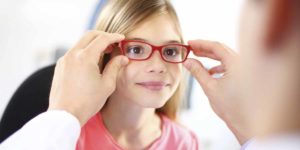 When a child is blind or has very low vision, sometimes the first thing a parent or a friend or relative says is; "He needs glasses." But whether or not glasses will improve a child's ability to see is dependent upon the reason for the child's low vision or blindness. For some eye conditions/diagnoses, there IS something that will help improve vision; a surgery, a medication, a visual intervention, or prescription eye glasses. But, for many serious eye conditions, there is NOT an intervention that will improve visual acuity. And in these cases, putting glasses on a child simply will not help.
Read More