The Debut of Summer Short Course at VIPS Kids Town Preschool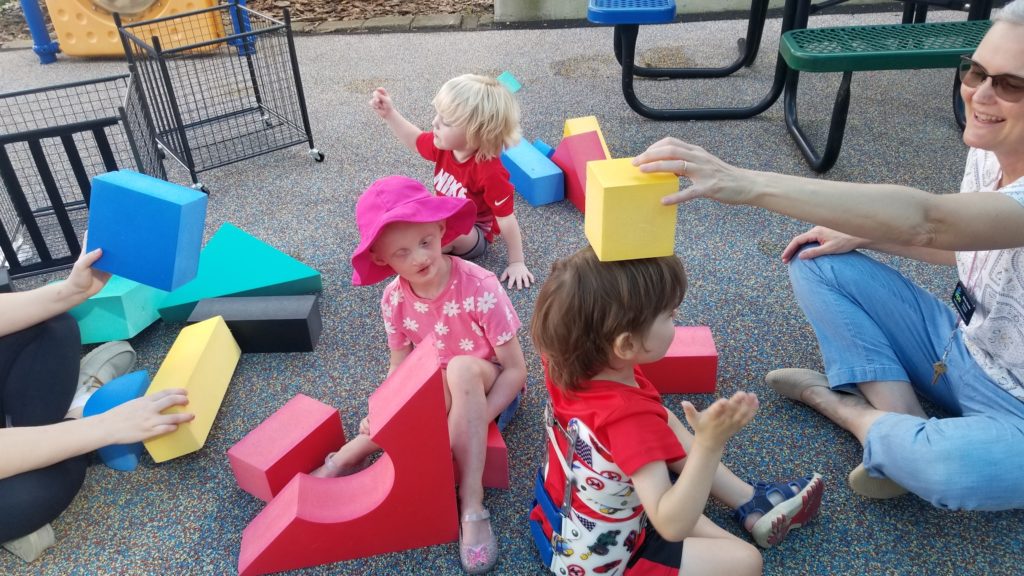 By: Staci Maynard, VIPS Teacher of the Visually Impaired
This summer, VIPS held its first summer short courses in Louisville. Families
from across the state were invited to bring their child with a diagnosed visual impairment
to VIPS Kids Town Preschool for a three day session of activities, assessment, and
observations themed around favorite aspects of summer. The first session was held the
last week of June with four families, and the second session took place the first week of
July with two families attending. Families were also given the opportunity to experience
an attraction like the Louisville Zoo while they were in town.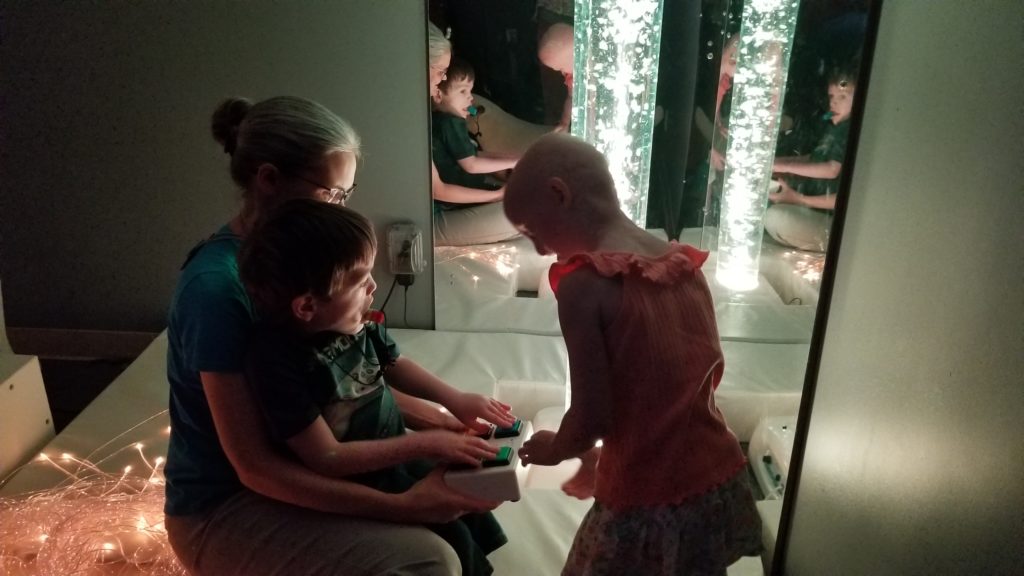 During their time at VIPS, children received an overview of activities that students
in our preschool programming might typically participate in such as learning about how
to participate in a community in Kids Town, regulating their bodies in the sensory room,
engaging their creative side in music therapy, and moving their bodies in a variety of
ways on the playground. They also experienced classroom activities such as making a
sandbox volcano for a science observation, using magnifiers to search for objects or
pictures up close or at a distance, and counting "suns" (bouncy balls) as they
transferred them to a different container. Children went on a bear hunt obstacle course
to practice gross motor skills and following positional directions and worked with a
family member to create an experience book. Most chose to write a book about what
they could see, feel, hear, and smell when playing outside. These books were visually
simple, had a texture on every page to correspond with the object they represented, and
had text decided on by students either verbally or using choices given on a voice output
device.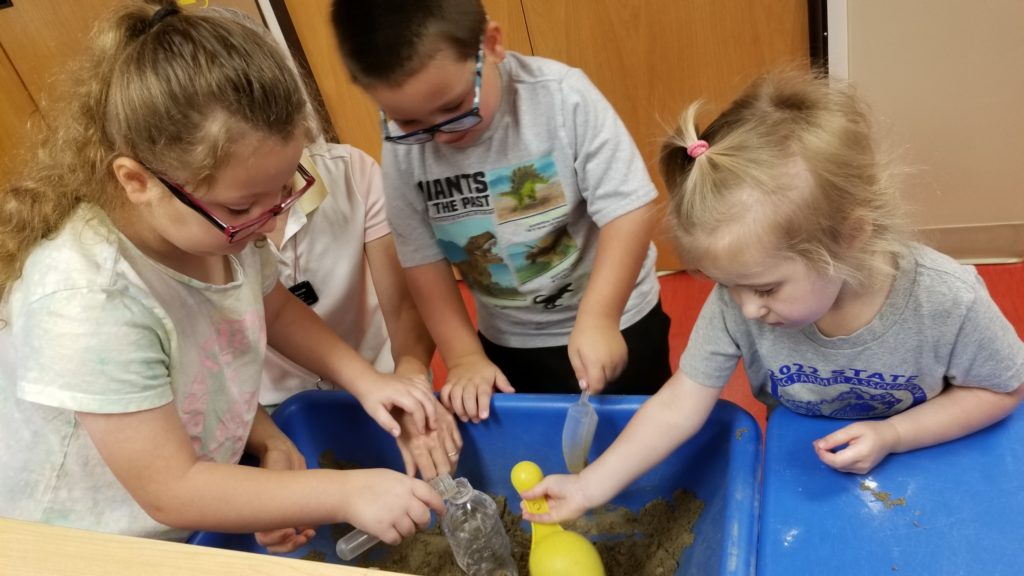 While the children played and learned in this variety of ways, a Teacher of the
Visually Impaired was making observations about each child's vision and ability to get
around safely in order to offer suggestions and strategies to the families and future
teachers. One of my favorite parts of each week was watching families making
connections with one another as well as seeing each child quickly growing more
comfortable in a new environment. I hope all families who were able to participate felt
the benefit of having time together and of getting to visit and learn at VIPS, even though
the time was brief.