VIPS Indiana's Capital & Operations Campaign
Help us create a unique space for children who are blind or visually impaired in Indiana!
Your support will help us build and outfit a one-of-a-kind facility that will serve children from birth to three-years-old.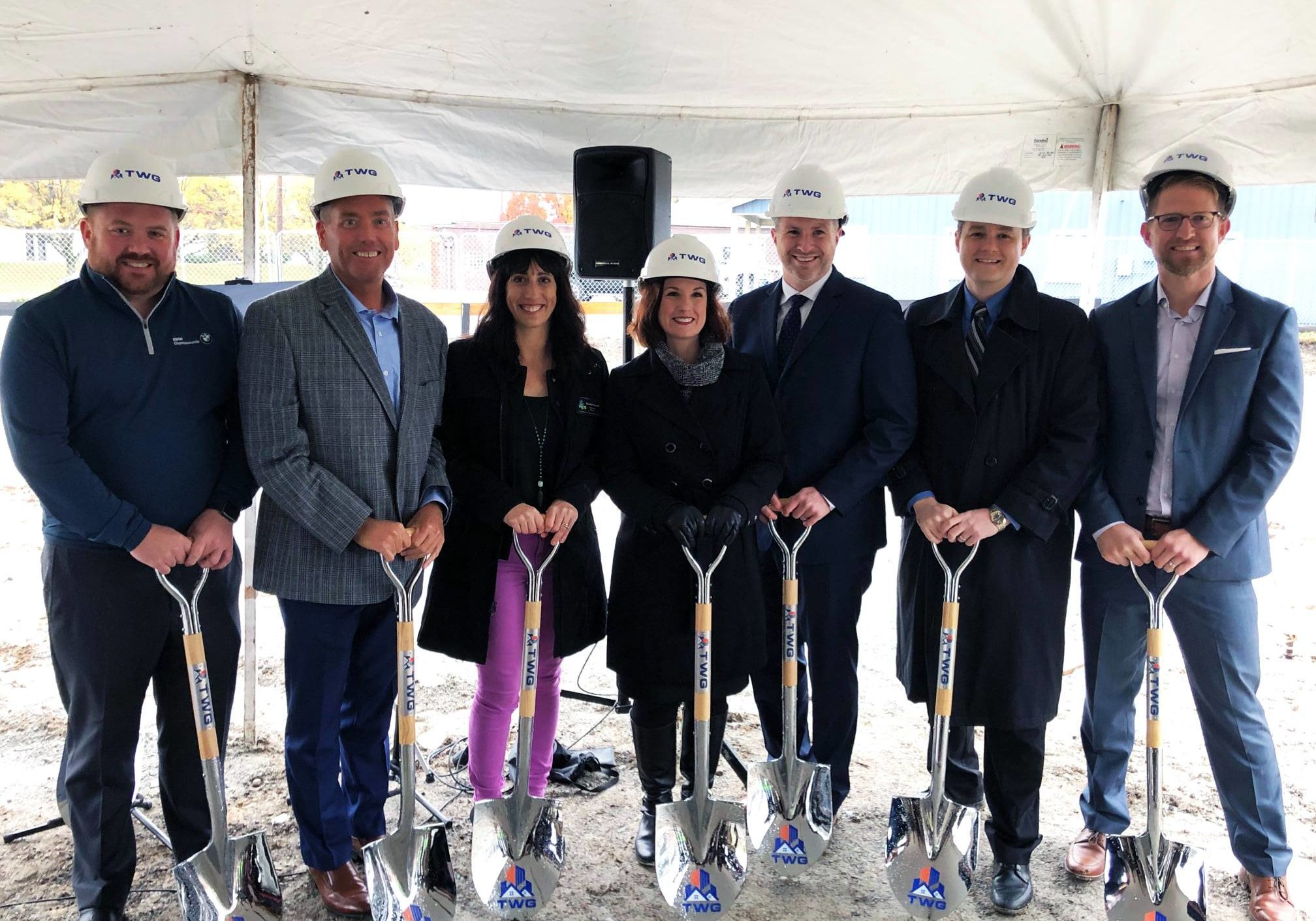 The Groundbreaking Ceremony took place on October 30, 2019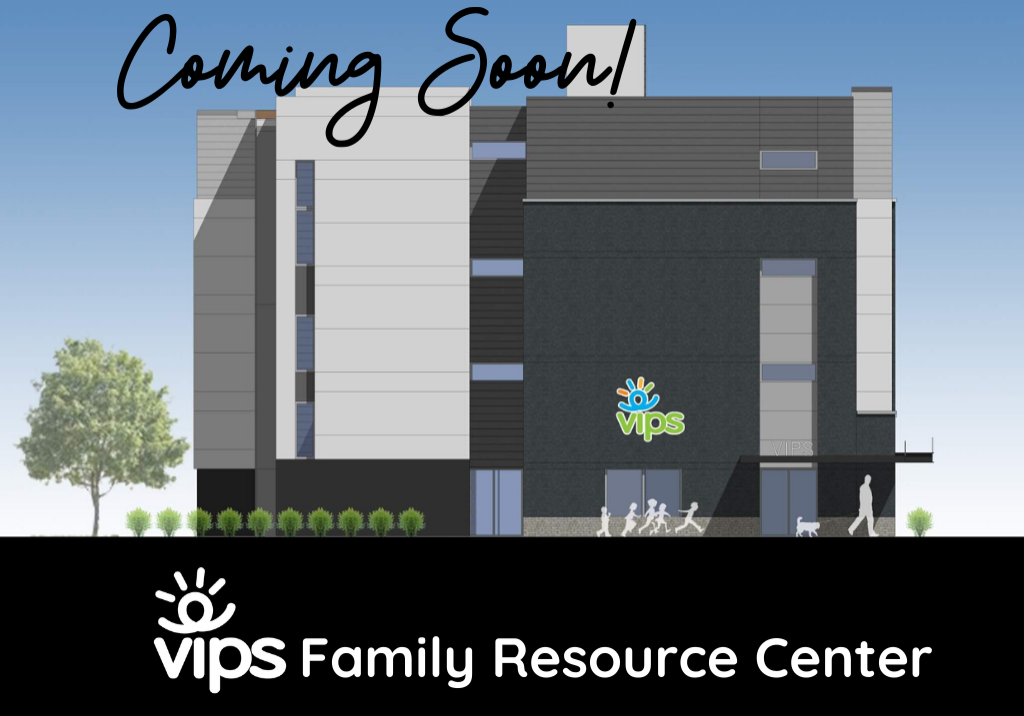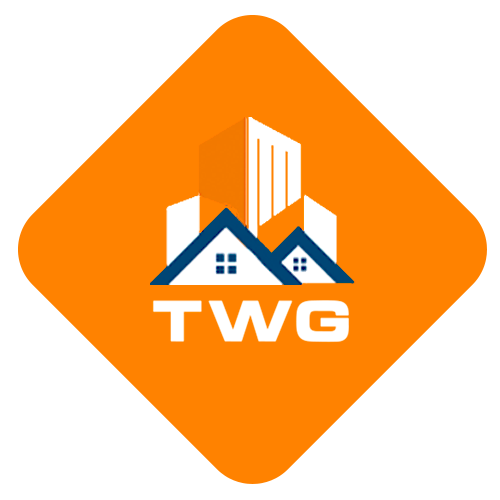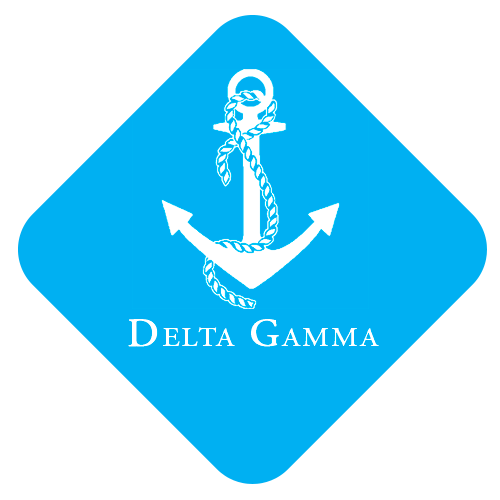 Learn more about Visually Impaired Preschool Services
How does VIPS help Indiana children?
Support services for visually impaired children and their families are lacking...we have a chance to change that together.
A message from Meredith Howell, Regional Director of VIPS Indiana
I knew there was a need for a space for young children with vision loss long before I ever became an employee of Visually Impaired Preschool Services (VIPS).  My daughter, Lola, was served by the Indiana office of VIPS beginning in 2012.  She was just over a year old.  We received home visits, my family attended quarterly VIPS-sponsored events and eventually we were able to take part in the yearly VIPS Family Retreat held at VIPS Kids Town Preschool in Louisville, Kentucky.
Every detail—big or small—was designed for a young child with vision loss.
From the moment I walked in the door of the VIPS Preschool, I knew I never wanted to leave. Every detail—big or small—was designed for a young child with vision loss. There were classrooms with toys adapted and accessible for any child (blind or not!), large-print and braille books, adaptive technology, and so much more.  There was a Kids Town with storefronts such as a grocery store, bank, library, as well as a UPS Store so that children with visual impairments could learn firsthand about what these places meant in a more experiential way.  The VIPS Preschool also featured a sensory room and a specialized adaptive playground.  The entire preschool was fully staffed with teachers who knew how to work with children who were visually impaired.  For once, I didn't have to teach the teachers about how to work with my child with profound vision loss--they knew exactly what they were doing.  The list of inclusive practices and specialized spaces for these children was overwhelming.
I could hardly take my daughter back to Indiana knowing that simply because she was an Indiana resident she could not easily access this specially tailored space where she could learn to adjust to our sighted world.  Now that Lola is 10-years-old, the time has passed for her to gain the skills a space like Kids Town could have provided. Although we received support from VIPS while still living in Indiana, the support system we could have accessed from a specialized facility like VIPS Kids Town Preschool was something I knew I wanted for other children and families like ours in Indiana, and now is the time for this dream to become a reality.
Now we have a chance to ensure no other Indiana child and their family should be deprived of any of these much-needed services and support.
We have a chance to ensure no other Indiana child and their family is deprived of this much-needed community space where they can learn, thrive, and just be kids.  We have a chance to ensure no other Indiana parent feels isolated and alone in this journey.  The Family Resource Center is being created because the need is there and VIPS is prepared to fill this need. Help us deliver critical services to these children by supporting the Indiana Family Resource Center. Pledge your support or donate today to make a true impact on an Indiana child's life!
Meredith Howell


Regional Director, VIPS Indiana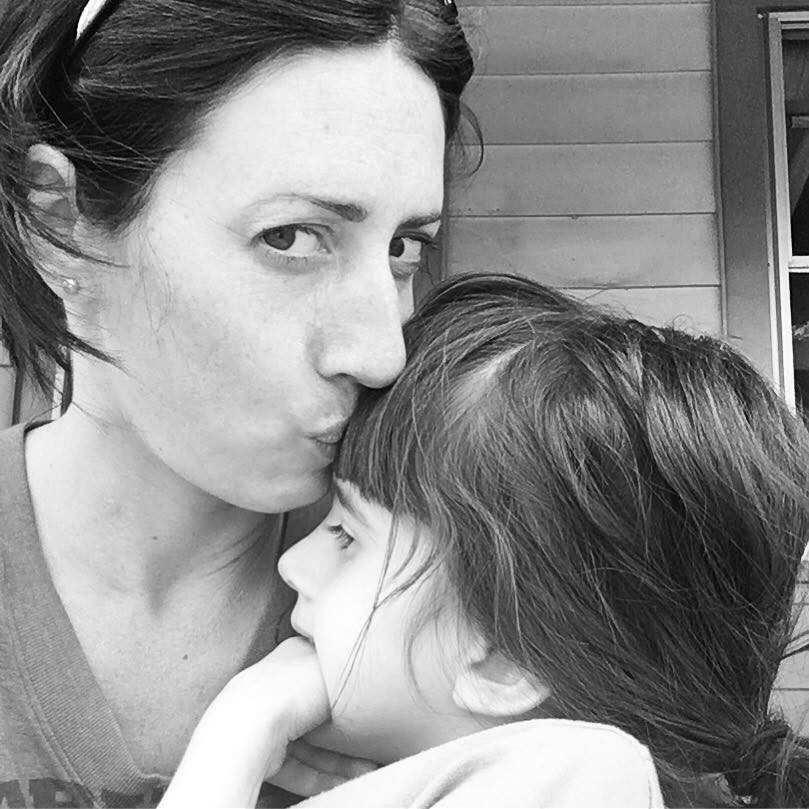 Meredith Howell
Regional Director, VIPS Indiana
You can help us make a difference in Indiana!
Learn more about how we impact the lives of Indiana's youngest children who are blind or visually impaired.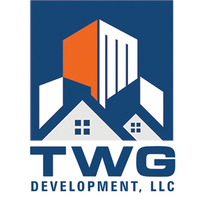 The Family Resource Center will be located at 1212 Southeastern Avenue just east of downtown Indianapolis. VIPS is within one of the most unique mixed spaces in the state and we would be honored to have you be a part of it. The 6,200 square foot space will be within Line Lofts, an apartment community for low-income seniors as well as the first multifamily development designed to meet the needs of individuals who are blind or visually impaired in Indiana!
Family Resource Center
A One-of-a-kind Facility
For a parent of a child who is blind/visually impaired, the future is scary and unknown. One of the added benefits of Line Lofts to VIPS is that VIPS families will be able to interact with blind or visually impaired adults who live in the building. VIPS plans to invite the blind tenants and sighted tenants to volunteer for the Parent Empowerment Program (PEP) events and possibly start a mentor program.
The

benefit of

having

VIPS

children

in

Line

Lofts

does

not

just

extend to

the

individuals

who

are

visually

impaired, it

can

also

benefit the senior

tenants

residing

within

the

building.
The engagement between youth and elderly has continued to spark increased interest throughout the United States. A growing number of studies report the benefits of active aging as a result of formal volunteering programs that allow older adults to participate in various forms of civic engagement.
Sensory room
---
Sensory Garden
---
Adaptive playground
---
Parent resource library
---
Toddler Town
Ophthalmology Office
Library
Orientation & Mobility Track
...and more!
---
Activity Rooms
Child-sized Furniture
Accessible Toys
Low-vision Technology Aids
...and more!
---
Child-sized Bathrooms and Changing Tables
---
Teletherapy Room
---
Office Space for Staff and Support Services
---
Storage Space for Adaptive Equipment
Designed Specifically For Young Children With Vision Loss
The

VIPS

Family Resource

Center will

be the first

of

its

kind

for

children,

ages

birth

to

three,

in

Indiana.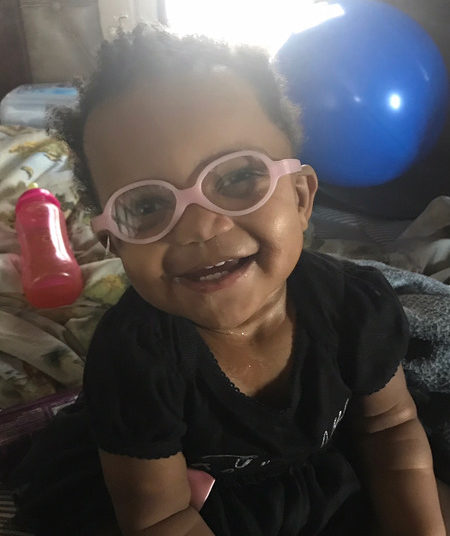 When these children are at VIPS, no one will stare or point as they walk by sweeping a white cane during a session with their Certified Orientation and Mobility Specialist. They can just be children and their parents can just be parents and not a parent of a child with a disability. VIPS wants these children to grow and excel in a place where they feel accepted so they can carry that confidence with them wherever they end up in life. VIPS serves hundreds of families every year; however, once a child turns three, they age out of the program. Once they have aged out, another child and family take their place, allowing VIPS to serve a significant number of children and families over time.  Though we always tell families who move on from our program, "Once a VIPS family, always a VIPS family!" 
What is Visually Impaired Preschool Services?
A mother's search for early intervention visual services expands VIPS in Indiana  
In 2008, a mother of a young child who was legally blind moved to Indiana and began searching for early intervention services to help her daughter learn. After looking into resources available in Indiana, Rebecca Davis—the mother—found that Indiana did not offer ongoing early intervention services for young children with visual impairments. Rebecca's search took her to Louisville, Kentucky where she found Visually Impaired Preschool Services (VIPS). Founded in 1985, VIPS provided ongoing intervention, activities, and engaging environments that helped visually impaired toddlers learn and thrive.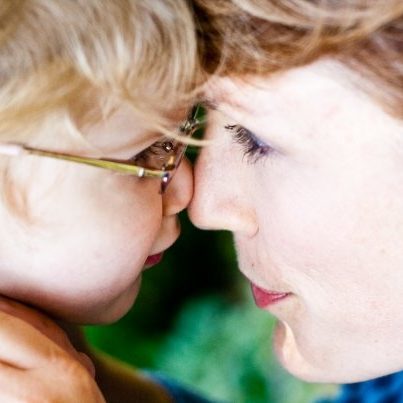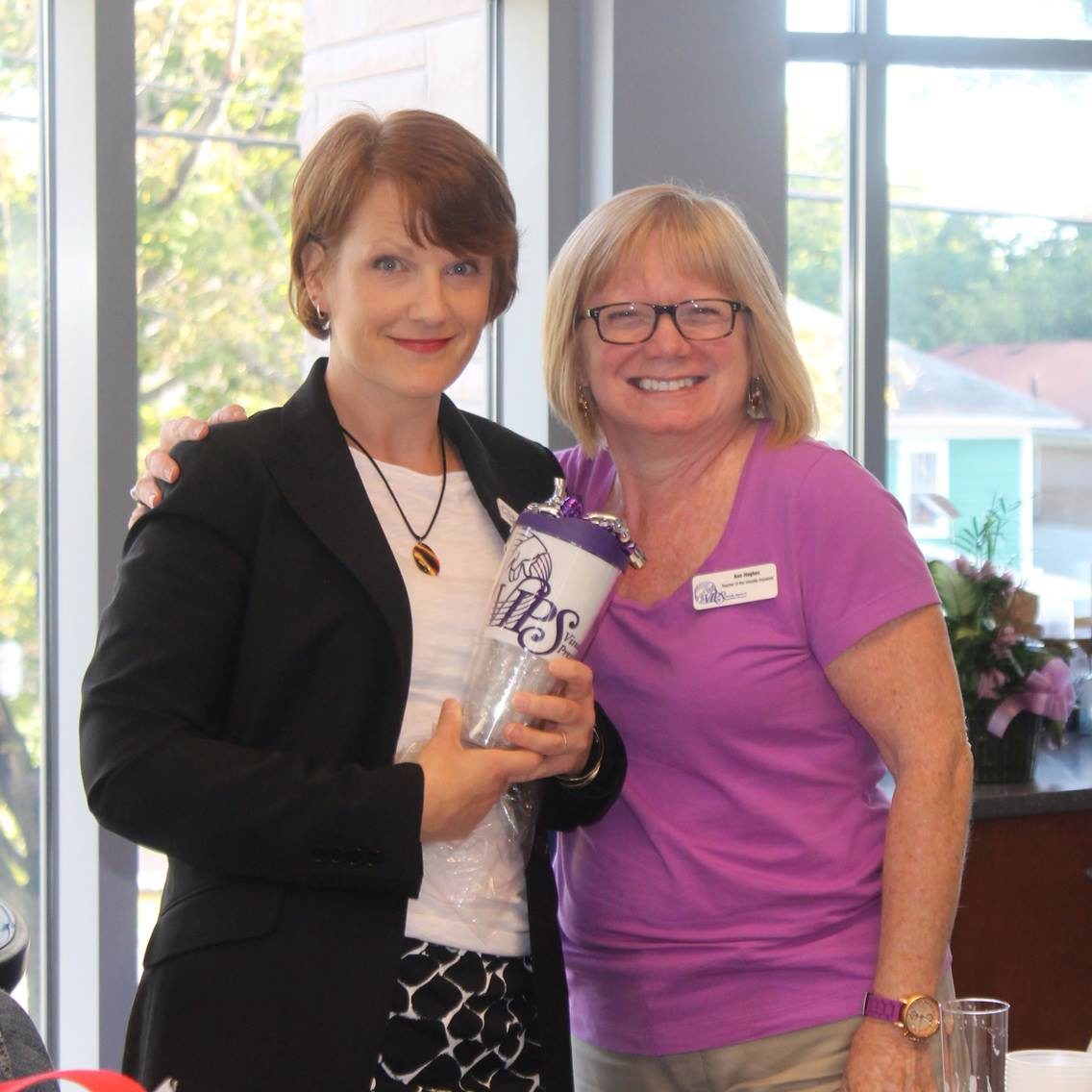 Rebecca drove her daughter from Bloomington to Louisville every week for two years so her daughter could get the vision-specific intervention and education she needed to access the world. Because of this experience, Rebecca knew other young Hoosiers with vision loss were being underserved, so she and a teacher of blind/low vision, Annie Hughes, became determined to change the landscape of early intervention in Indiana. In 2011, VIPS became a reality in Indiana, starting with a caseload of just eight children; since then that number has soared to nearly 1,000 children.
Early Intervention is Essential
We give parents and caregivers the tools and information they need to empower their children to navigate a sighted world.
VIPS Direct Services for Indiana Children
Our programs and services benefit children and caregivers of children with vision loss
VIPS teaches children how to use the remaining sight he/she has and empowers them to function maximally in the sighted world by using other senses. The only way to do that is to equip parents and caregivers, with knowledge and resources by highly trained teachers and interventionists so parents can continue to teach their child in their own home.
VIPS hosts the Parent Empowerment Program (PEP) events throughout the year. The PEP is an opportunity for VIPS families to come together to share experiences and stories, while providing VIPS children with a safe, open environment to play with VIPS volunteers and staff. The PEP allows parents to "let their guard down" and learn more about raising a child with visual impairments through the training provided at the event.
Potential services to be added
VIPS anticipates using the space for the following: a two-day 2's Program which would be a classroom for two-year-old children with visual impairments and sighted peers for positive peer influence and interaction; the Parent Empowerment Program; training service providers; site visits with interventionists; events like Parents Night Out; and other holiday-inspired family events.
How does VIPS impact the lives of visually impaired children?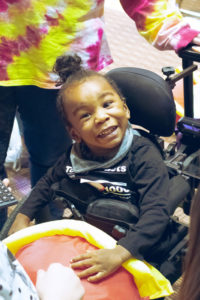 "When we count our blessings we count VIPS twice! I am a young mom and often I am overwhelmed with just trying to balance it all. Every therapy session that I attend David is just pure bliss! He's always positive and I yearn for positivity! So thank you David and VIPS for just helping us in our journey!"
Jacanda
Jeremiah's mother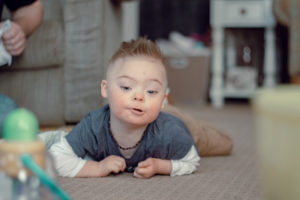 "We couldn't be more grateful for VIPS. We absolutely adore Amy, our therapist. She has the best ideas and is so positive! Amy always brings resources to share with our family . It is our strong belief that vision therapy has made the biggest difference in our son and improved his performance in all his therapies!"
Amanda
Cohen's mother
"I'm in awe of what VIPS offers to children in need of early vision intervention. Thanks to our therapist, who travels a hundred miles no less than once a month, Rowen's hand and eye coordination as well as focus, is improving. VIPS is such an important organization to our little ones and I'm so grateful!"
Emily
Rowen's mother