ALLEN WHITEHILL CLOWES CHARITABLE FOUNDATION AWARDS VISUALLY IMPAIRED PRESCHOOL SERVICES WITH $50,000 GRANT FOR NEW SENSORY GARDEN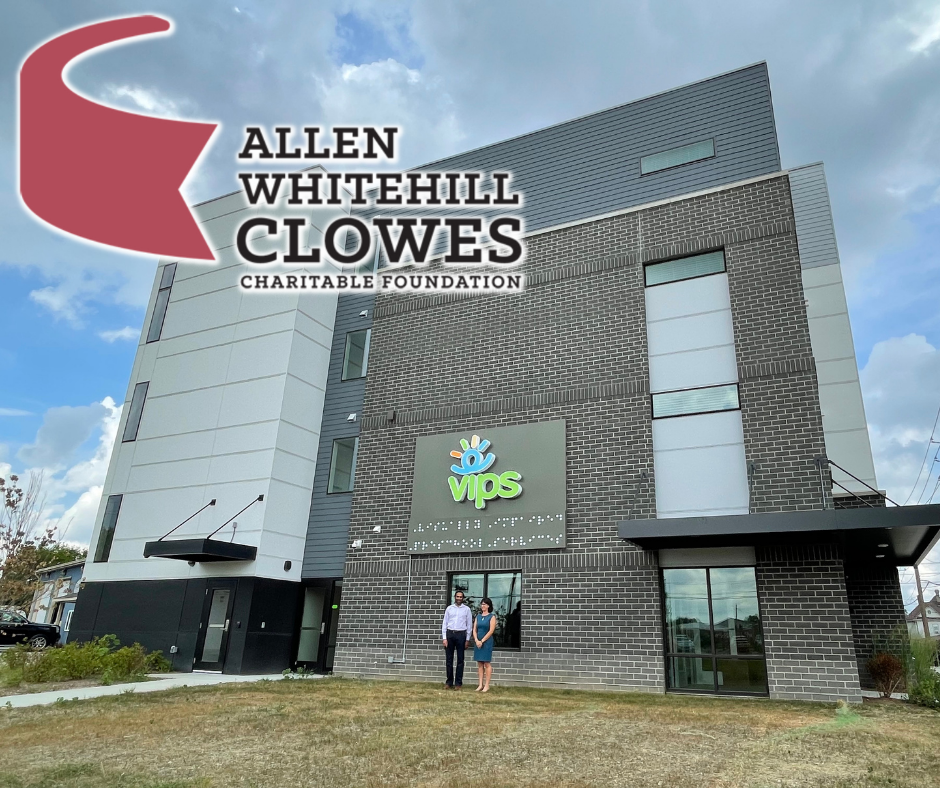 INDIANAPOLIS, Ind. — The Allen Whitehill Clowes Charitable Foundation has awarded Visually Impaired Preschool Services (VIPS Indiana) a grant in the amount of $50,000 to support the sensory garden that will be planted at the new Simon & Estelle Knoble VIPS Family Resource Center.
VIPS Indiana is a statewide nonprofit agency that provides early intervention services to young Hoosiers, ages birth to three, with blindness or low vision and comprehensive support to their families. VIPS recently relocated to 1212 Southeastern Avenue near downtown Indianapolis, after completing a successful $2.5M capital and operations campaign. The Family Resource Center is the first space of its kind completely designed and adapted for babies and toddlers who are blind or visually impaired. The center includes a toddler town, sensory room, teletherapy room, lending library, parent hub, and accessible outdoor space that will house both an adaptive playground as well as the sensory garden.
"With features such as plants with tactile components and vibrant scents, indigenous trees, tall grasses, an orientation and mobility track, and more, the sensory garden will be a destination spot that VIPS parents will be able to call their own thanks to to the generosity of the Allen Whitehill Clowes Charitable Foundation," said Meredith Howell, Regional Director of VIPS Indiana. Because a child who is blind or visually impaired must learn about the world through various senses, the organization felt it was imperative that the Sensory Garden was incorporated into the design. The sensory garden was designed by local outdoor architectural firm, Browning Day.

Dr. James Lemler, the Foundation's President said, "The Allen Whitehill Clowes Charitable Foundation supports the Visually Impaired Preschool Services efforts in providing a unique space and facility for the children served by the organization through its grant to establish a sensory garden which contributes to the therapeutic milieu benefitting children, staff, families and community. This garden offers plantings and art that can be accessible to all of the senses of children and adults who enjoy it."
Construction of the sensory garden is currently underway and the VIPS Family Resource Center is set to have a grand opening in April 2022.
About Visually Impaired Preschool Services (VIPS Indiana).
The mission of VIPS is to empower families by providing educational excellence to young children with visual impairments in order to build a strong foundation for reaching their highest potential. VIPS was founded in Louisville, KY in 1985 and the agency expanded its efforts into Indiana after a mother couldn't find early intervention for her daughter with vision loss. Since its expansion in 2011, VIPS has served nearly 1,000 Hoosiers across the entire state of Indiana.
About the Allen Whitehill Clowes Charitable Foundation.
The primary mission of the foundation is to support charitable organizations that promote or preserve the Arts and Humanities and those that were supported by Mr. Clowes during his life or are similar to those supported by Mr. Clowes.
For more information, visit www.awclowescf.org