Welcome to the Simon & Estelle Knoble VIPS Family Resource Center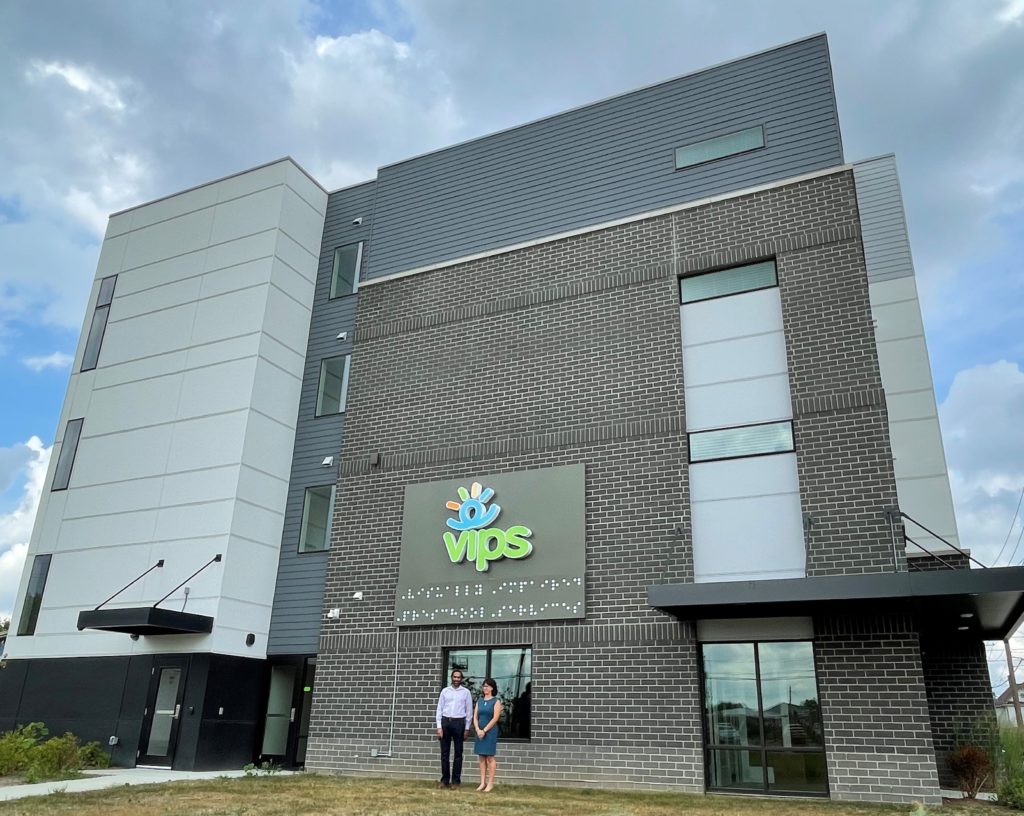 In late October, our Indiana staff officially moved into the new Family Resource Center located at 1212 Southeastern Avenue, just east of downtown Indianapolis! This center will not only house offices and storage for our staff, but, more importantly, will be a hub for VIPS parents to receive more resources and programming, and allow for children to receive intervention services onsite.
"Indiana will now have a space that is welcoming of all young children who are blind or visually impaired," said Meredith Howell, regional director and former VIPS mom. "It is imperative these parents know they are not alone–VIPS is here to help."
The VIPS Family Resource Center will be a safe space for parents to let their guards down providing a place of respite for family members and caregivers who are doing their best to get through an especially challenging time. It will provide a sense of community and caring, giving parents hope that their child will be able to successfully navigate the challenges ahead. The center includes-
• A lending library filled with braille and tactile books especially for babies and toddlers as well as parent resources available for check out as well
• An adaptive playground (Still under construction)
• A sensory room (Still under construction)
• A "Toddler Town" specifically designed to meet the curiosity and educational needs of children with visual impairments (Still under construction)
• Two activity rooms with child-size furniture, appropriate toys and technology to support children with low vision, and a place where children can be assessed
• A teletherapy room
• A sensory garden (Still under construction)
• Office space for staff and storage for adaptive equipment
For a parent of a child who is blind or visually impaired, the future is scary and unknown. But VIPS is changing all that—and we're ready to change it for even more children and families in need. The Family Resource Center will be the first and only facility of its kind in the State of Indiana. It's the culmination of years of effort that will allow us not only to serve more kids and their families but also to serve them better for many years to come.
We look forward to hosting our grand opening this spring 2022! Stay tuned for more details on how you can participate in our grand opening event.