AWS Foundation to Support Services for Babies and Toddlers with Blindness/Low Vision in Northeast Indiana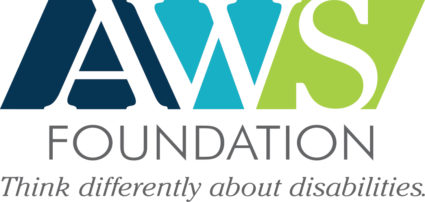 FORT WAYNE, Ind. — The AWS Foundation has awarded Visually Impaired Preschool Services (VIPS Indiana) a grant of $21,250 to be used for vision-specific early intervention services to northeast Indiana's babies and toddlers with blindness/low vision.
"The Early Childhood Intervention Program is so important to young children who are blind or visually impaired and in need of early intervention, and we are so thankful that the AWS Foundation recognizes how significant of an impact that specialized early intervention can make on these children living within their community," said Meredith Howell, regional director of VIPS Indiana. "We are deeply honored by the generosity of the AWS Foundation."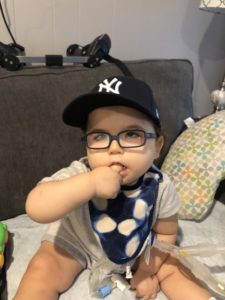 Two-year-old, Rowen McClain of Fort Wayne has a rare neurological disorder called Moebius Syndrome, which affects a number of his cranial nerves, including those responsible for some eye movement as well as blinking.  Rowen and his family, Emily and Brandon, have been part of the VIPS program since March of 2018.  "I'm in awe of what VIPS offers to children in need of early vision intervention. Thanks to therapist Melissa, who travels a hundred miles no less than once a month, Rowen's hand and eye coordination as well as focus, is improving," said Emily, Rowen's mother.  "VIPS is such an important organization to our little ones and I'm so grateful!"
 "VIPS is an invaluable early intervention service helping children learn about their environment using techniques that advance age-appropriate development," said Patti Hays, AWS Foundation CEO.  "Having this service available in northeast Indiana means children with vision impairments are getting the best start in life and families are learning how to support their child at home, at school and in the community."
About the AWS Foundation
Founded in 2007, the AWS Foundation supports a wide range of organizations in northeast Indiana working to develop a community in which people with enduring intellectual, developmental and physical disabilities are engaged fully and meaningfully in all aspects of community life.
For more information, visit awsfoundation.org.