From VIPS kid to VIPS Board Member: Meet Paul Frazier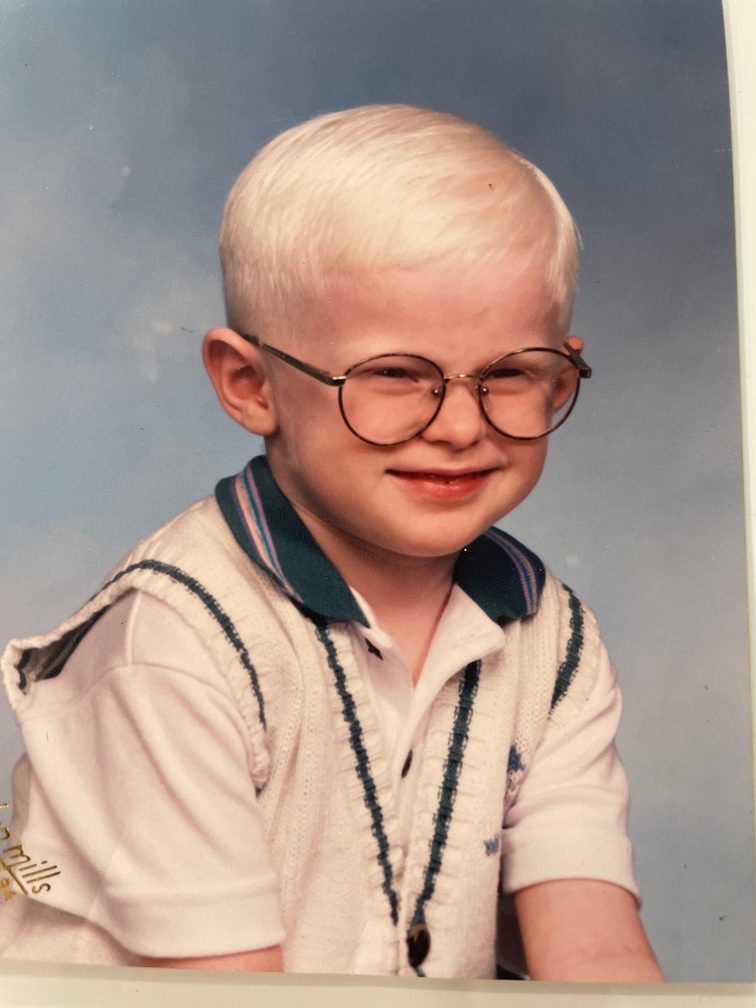 VIPS board member, Paul Frazier, brings a lot to the table. He is the father of a preschooler, a former educator, a businessman and a natural advocate with a charismatic personality and a heart of gold. But one of the strongest qualities Paul brings to his board responsibility is the critical perspective he has as a legally blind individual. He knows visual impairment inside-out on a very personal and practical level. 
 
You see, Paul is a VIPS alumnus. He was referred to VIPS when he was just seven weeks old, following his diagnosis of albinism, a condition impacting pigment in the hair, skin and eyes that causes impaired vision.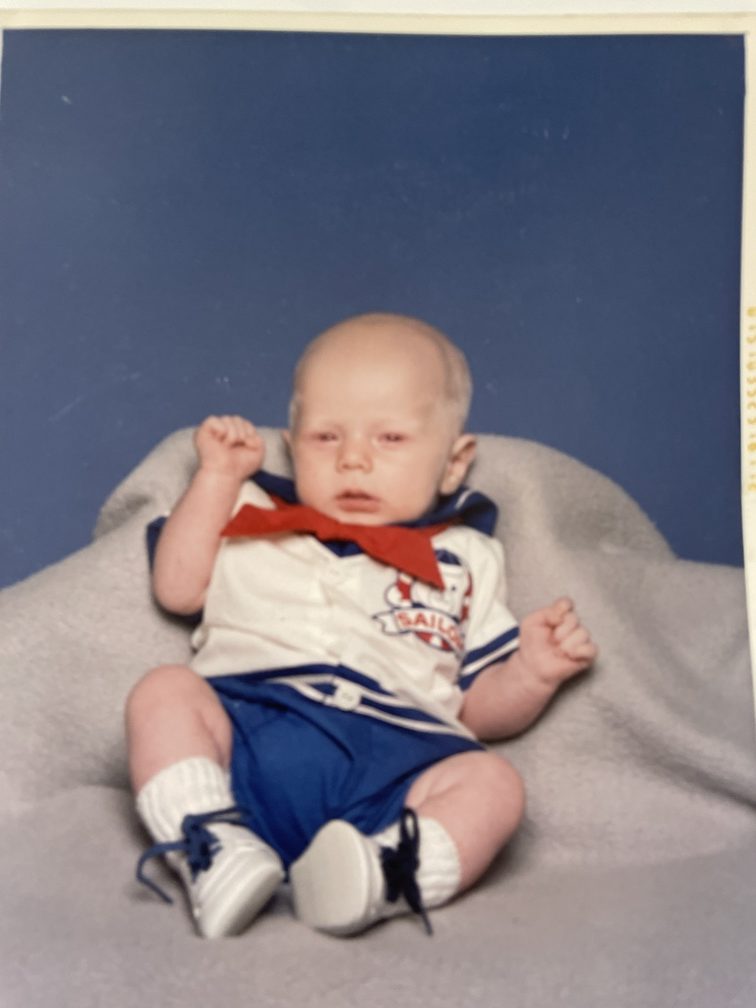 "My mission for serving on the VIPS board is to be a name and face of what VIPS does."
"I want to make sure everyone knows the significance of this work," Paul notes. "VIPS served 752 children and their families last fiscal year. Numbers and reach are important, but what's more important is that each one of those is a REAL person who has been helped; VIPS services to REAL children and REAL families = REAL impact."
Paul and his wife, Chelsea, have a son, Lincoln, who turns four in May, the same month Paul turns 30. Being a parent now, Paul realizes how important VIPS services were to his Mom and Dad in terms of offering comfort and showing them the possibilities. "VIPS helped me and my parents to be able to adapt."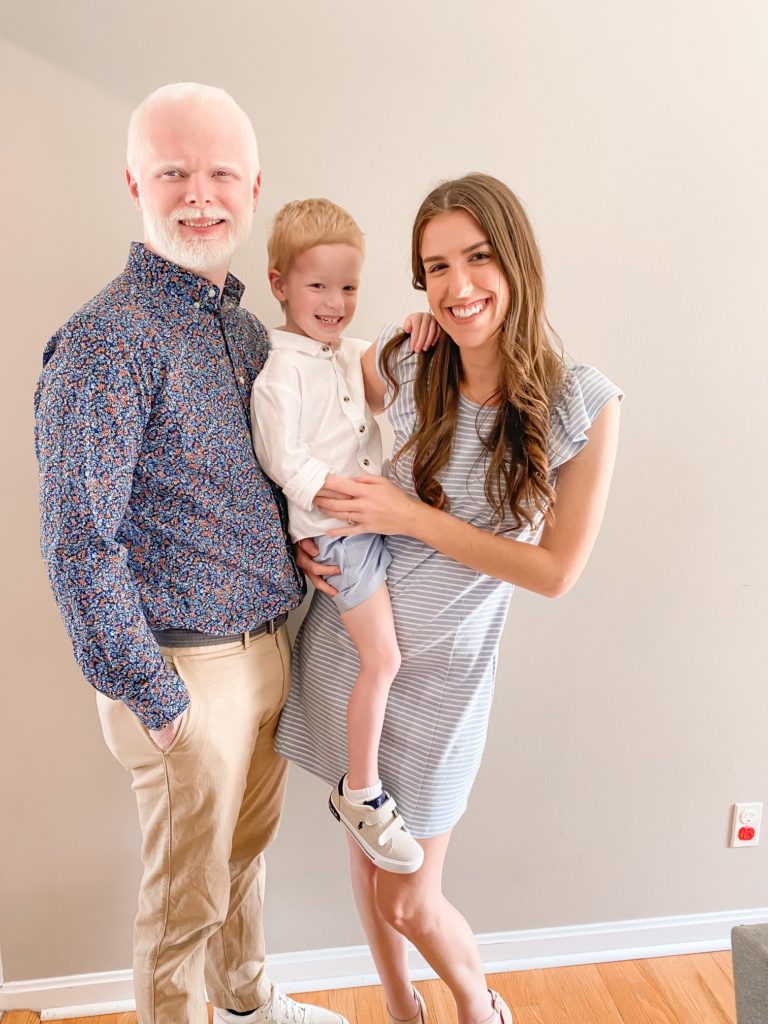 "We were a sports family," Paul's mom, Robin, says. "My husband Roy and I both played high school sports and were avid sports fans. Our friends joked that we should get married on the pitcher's mound. When our first son was born, he was destined to be an athlete.  Roy coached and I was team mom." While awaiting Paul's birth, Robin and Roy anticipated the same would be true for Paul. "But little did we know that once Paul was diagnosed, we would wonder if he would even be able to play at all," Robin recalls. "I was holding that seven-week old jumping 16 years ahead in my mind."

Once referred to VIPS, Robin and Roy were able to develop a new "game plan." Robin says, "Our bi-weekly visits with our interventionist kept us on track. Once we had hope, it helped us not project into a future we did not know, but to take things one day at a time. I had joy everyday in witnessing what Paul was able to do instead of grieving what he might not be able to do someday."
 
"VIPS gave my Mom and Dad the knowledge and skills to help me find the things I could do and find ways to overcome whatever obstacles there were to me doing them successfully," Paul said.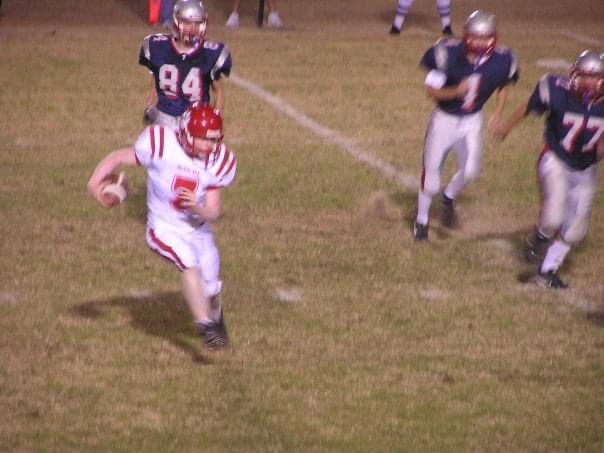 "My brother was a very good athlete.  So I wanted to be a very good athlete. I know my mom thought she would lose her mind when I said I wanted to play football, but she knew if I'd made my mind up, I was going to do it."
 
"When you are growing up, you feel some insecurities," Paul recalls. "That's compounded if you have a disability.  When you are 13, all that matters is feeling included. I decided sports would be my thing, and that I would immerse myself into that and become successful."
 
Paul is still very athletic, playing golf whenever he gets the chance and running in the Stampede 5K for VIPS each year.
 
After graduating from college, Paul taught PE and Health. He served as Athletic Director at the private school where he taught for five years. Currently, Paul is Head of Sales at Cliff Cherry Machine Co., which is an FAA repair station in Louisville, repairing aircraft wheel and brake components, primarily for UPS.