Preston
Life with a Cortical Visual Impairment (CVI)

content courtesy of Kara
Kara is Preston's mother and supporter of VIPS
We knew something wasn't right with Preston's eyesight from the beginning, so at about 5 months old he was referred to an ophthalmologist.  Soon after our visit, we were referred to Visually Impaired Preschool Services (VIPS) of Indiana. 
VIPS is a free service to children 3 or under who are blind or visually impaired.  They provide visual therapy, support and lots of guidance.  VIPS is funded entirely by grant funding and donations.
I still remember the day I called the office, Meredith answered the phone.  I started to talk breaking down in tears, as I had no idea what my baby's future would be or how to cope.  It seems like yesterday that she was reassuring, kind, compassionate and very helpful.  From that moment forward I knew that VIPS would change our lives.
Annie came to our house to do an assessment.  I learned a lot that day, some good and some hard to hear.  Preston had a cortical visual impairment (CVI) which affects the processing of visual information.  Annie came with lots of goodies for Preston, information for days and the support that I so desperately needed.  When she left I thought, you know what this will be hard, but we will get through it.
As we started our sessions with our therapist David, I soon realized that CVI affects so much in a child's world.  The light outside was irritating, loud noises could be overwhelming and even certain colors affect processing of information.  With a lot of practice and guidance, we have made it through.  (Well at least through a few doors.) 
What VIPS has Provided Us
In addition to the in-home visits, VIPS provides networking, resources, and Play and Learns (PAL).  At the PAL in Indianapolis parents and their children learn more about visual impairment in the world.  While the kids play, parents always have a craft to do that will benefit their kids at home and information on different aspects of learning with visual impairment.  Kids who have visual impairments need other sensory input such as touch, sound, and smell.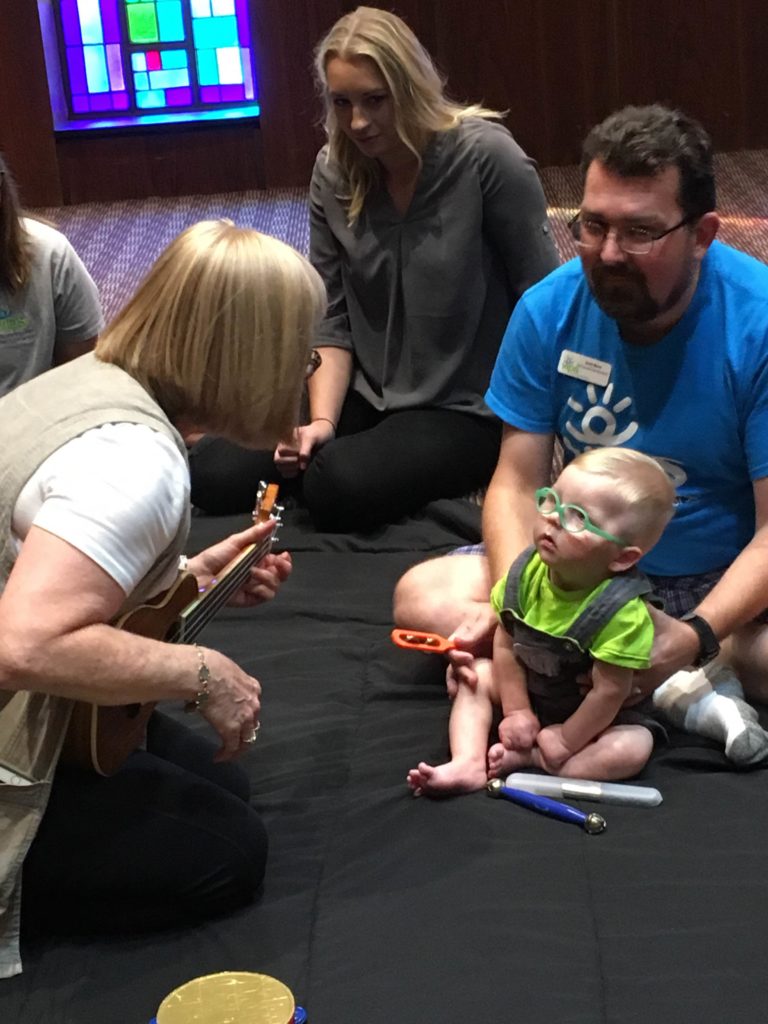 One of the assessments they do after starting services measures on a scale up to 10 which is the most typical visual processing.  Most children with visual impairment top out at 8 or 9.  Preston has had VIPS services for a little over a year now and he started at a 3.  About 8 months later he assessed at a 6.  This is great progress!
Special kiddos are not just called special because they are different… they are called special because they bring more joy to the world than we as "typicals" could ever bring.  Thank you for supporting such a wonderful cause that has helped my special guy so much and will continue to help so many more after him!
Featured Image Credit: Reshon Photography