Meet Noah: a social butterfly who happens to be non-verbal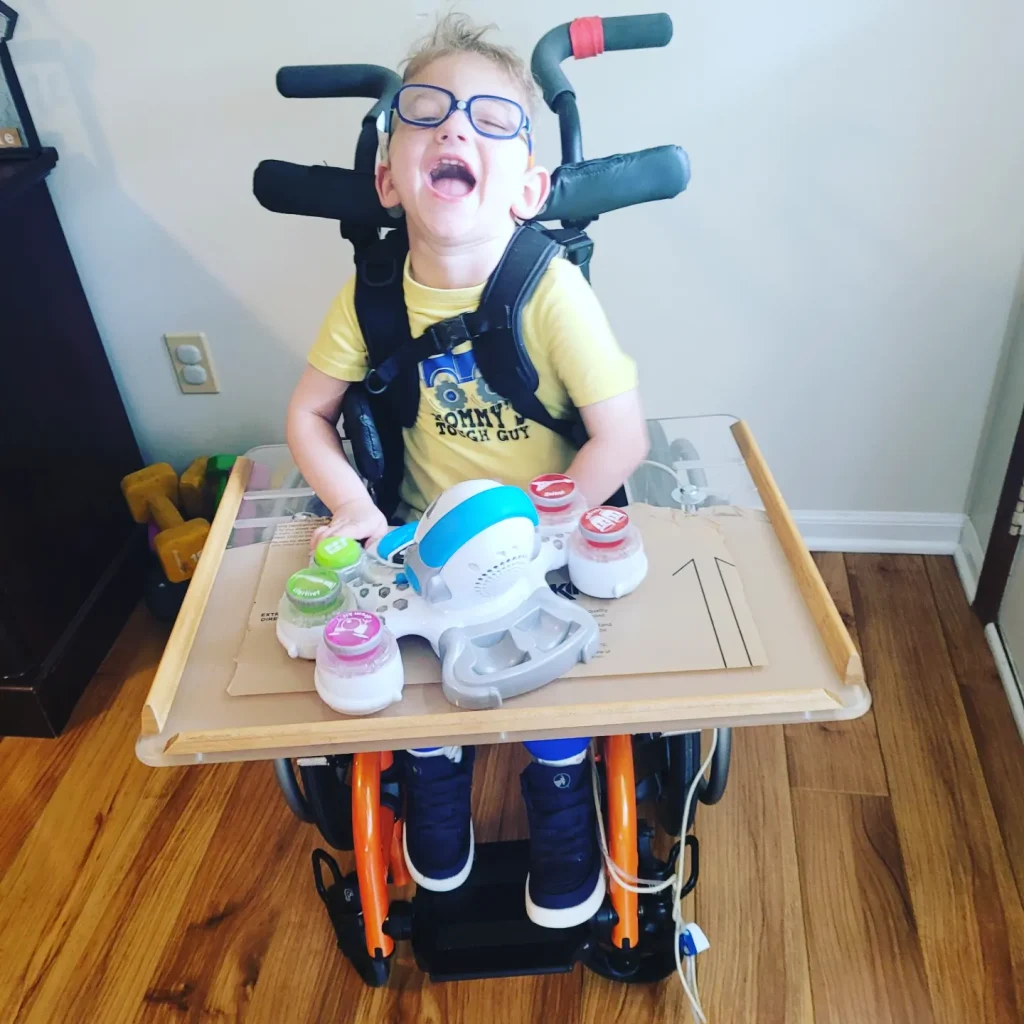 "Noah is full of life and laughter," says Becci, mother to almost 3-year-old Noah. Noah is a social butterfly; he loves playing with his brothers and interacting with anyone who wants to talk to him. Noah is not able to use words to talk but that doesn't stop him from communicating. Thanks to a collaboration between Noah's VIPS teacher and his speech therapist, Noah is well on his way to talking–just in a different way with the help of an Augmentative and Alternative Communication (AAC) device. This type of device will allow Noah to communicate through a combination of words, sentences, and images that the device then speaks out loud. It is giving Noah a voice that he never had before!
Shortly after Noah was born, he was diagnosed with brain abnormalities and other genetic markers, leading the family down a new path of navigating life with a child who has disabilities. When Noah was just a few months old, he was diagnosed with Cortical Visual Impairment (CVI), the most common cause of vision loss in young children. CVI is when the brain is unable to process what the eyes see and is often caused by damage to the brain. However, with intervention, a child who has CVI can essentially learn how to see. VIPS teachers and interventionists work with a child to train and stimulate their brain so they can learn to process what their eyes are seeing. VIPS works with Noah's family and other therapists to ensure they understand how CVI impacts Noah's development. Becci said, "The information they shared about CVI has been invaluable to the other therapists. Not only has it helped them in treating Noah but will help with other children they see with CVI." Vision impacts all aspects of a child's development- speech, mobility, etc so it has been critical for Noah's therapy team to work together so that Noah continues to reach his highest potential.
In the winter of 2020, Noah's family reached out to his neurologist to see what communication would be like for him as they knew there was a high chance of Noah being non-verbal. Soon after, Noah began speech therapy where he got to use a Big Mack Communication Switch which allowed the family to see that he was able to make choices, answer questions, and identify sounds. Noah has now moved on to an Accent 1400 tablet which has multiple ways to operate it; whether through scanning, eye gazing, or head tracking. Because of Noah's visual impairment and difficulty using his hands, his team had to work together and get creative when it came to choosing an AAC device so he could begin to communicate.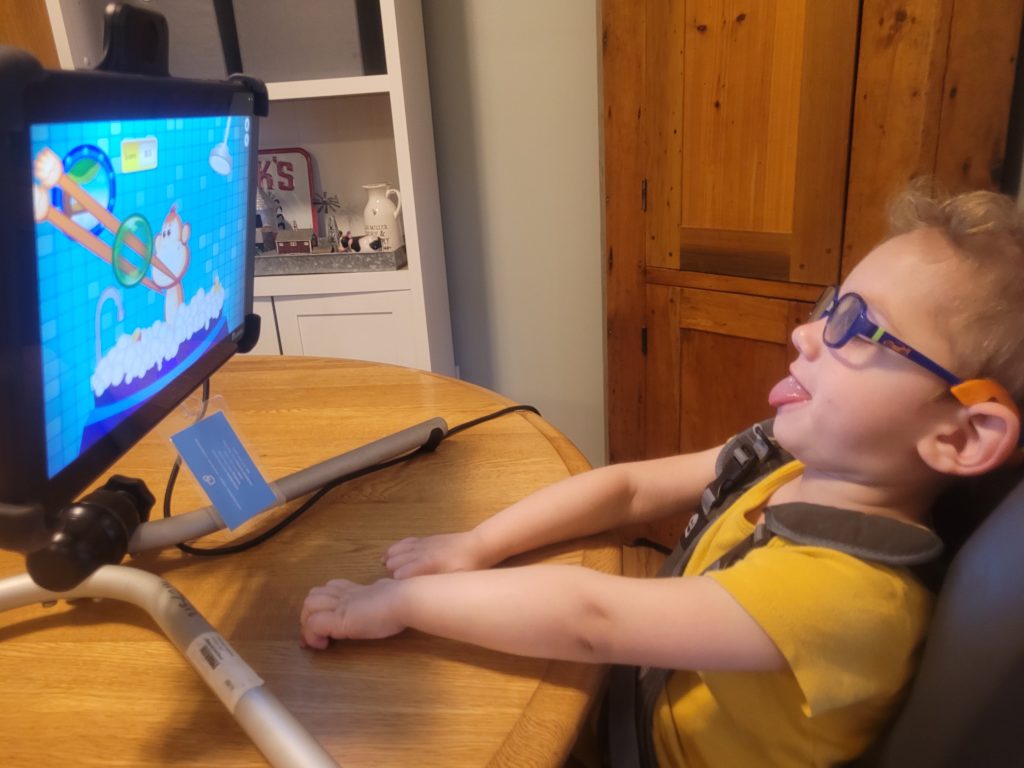 Because of their great collaboration, Noah's VIPS teacher was able to work alongside his speech therapist to figure out what AAC device would work best. Often these types of devices are very expensive. Becci stated that they are able to lease the ACC device from Easterseals Crossroads, an amazing organization that allows families to rent adaptive equipment at no cost. For a social child like Noah, these devices will open up a whole new world to him. Noah has already come so far and it is because his parents have done amazing work advocating for his needs. In regards to their journey, Becci explains, "It's so hard in those early days, you are just struggling to keep up and process everything.  Before you realize it you find yourself becoming a parent, caregiver, nurse, and therapist. It's daunting and overwhelming at first but when your child reaches their first goal or hits a milestone, no matter how big or small, and then you realize it was all worth it."